Don't Miss Out! Gulfood 2022, Green House 1st event of the year!
Green House Ingredient Sdn Bhd is established for more than 18 years and has been providing its food flavouring solutions to Malaysia and 15 other countries. We are known as the Top 1 leader in the Baking Industry & also Top 4 in the Food Industry. Green House Flavour provide wide range of selections! (100+ Emulco flavours) and most importantly, offers customization of Emulcos. As a flavouring & colouring manufacturer, Green House Flavour attains HALAL, HACCP, MESTI & is ranked as a 4-star SME CORP. We are also awarded by STAR & Sin Chew daily press.
The moment that we have been anticipate since last year! We are proud to welcome Green House audience located in Dubai and across the world to join and visit our exhibition booth at Gulfood 2022, in Dubai World Trade Centre on upcoming 13th– 17th February 2022! So, you may have been wondering what is the specialty for this event actually?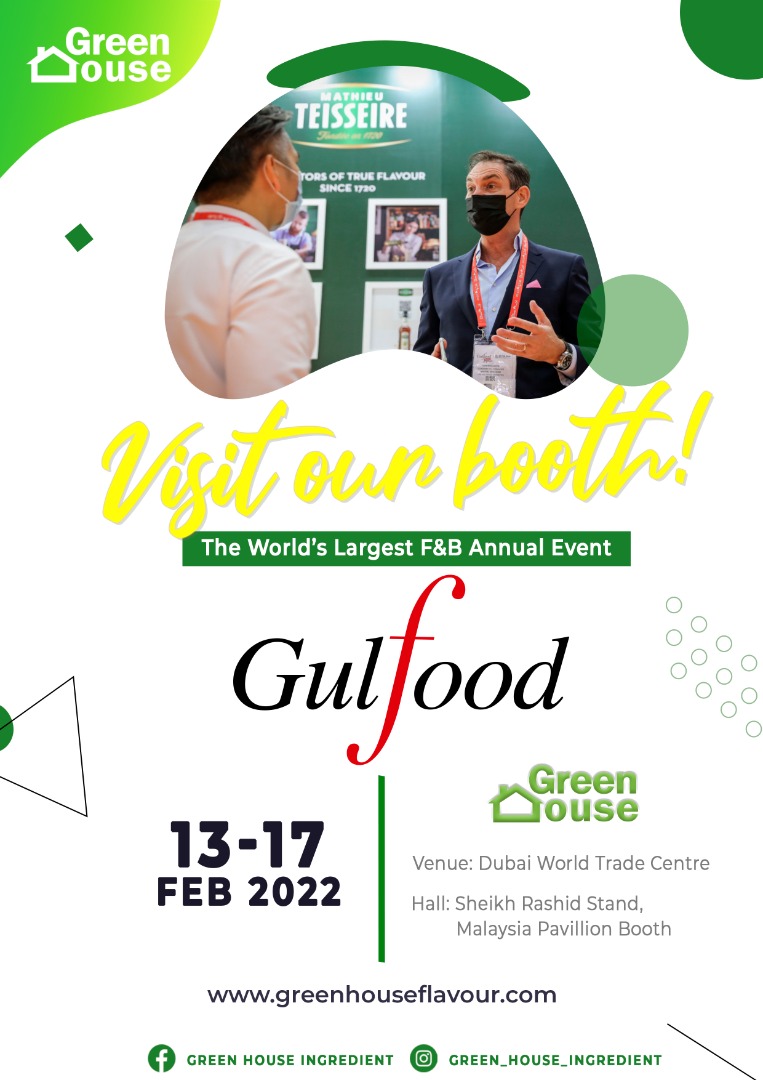 For your information, Gulfood became the biggest and most prestigious F&B event, featuring global exhibitors and showcasing products from every corner of the world! This event opens the new market opportunity to business owners to connect with over 5000 suppliers from 198 countries across the globe. On top of that, visitors are able to learn about new and sustainable forms of producing and consuming food, by joining the discussion session with experts on the future of F&B industry.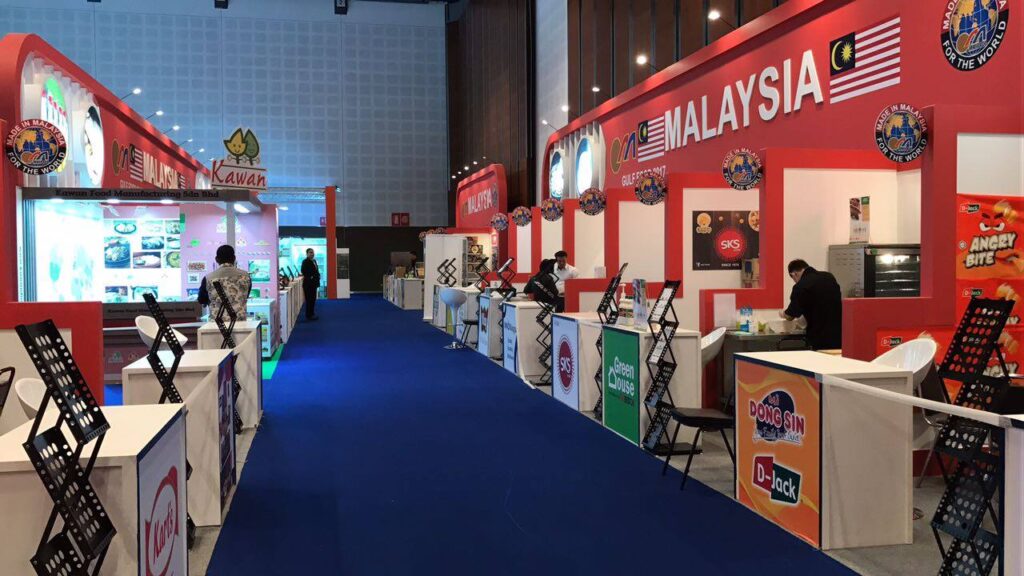 No worries if you are too far to attend this event. Follow and like Green House Ingredient Facebook page and Instagram to get the latest update throughout this event. As our team will constantly update on fun activities and special occasions that's happening during the exhibition. Save your calendar now and see you there!