We Are Food Flavouring Specialist with in-house food recipes and flavouring production that have achieved
in Malaysia Bakery Industry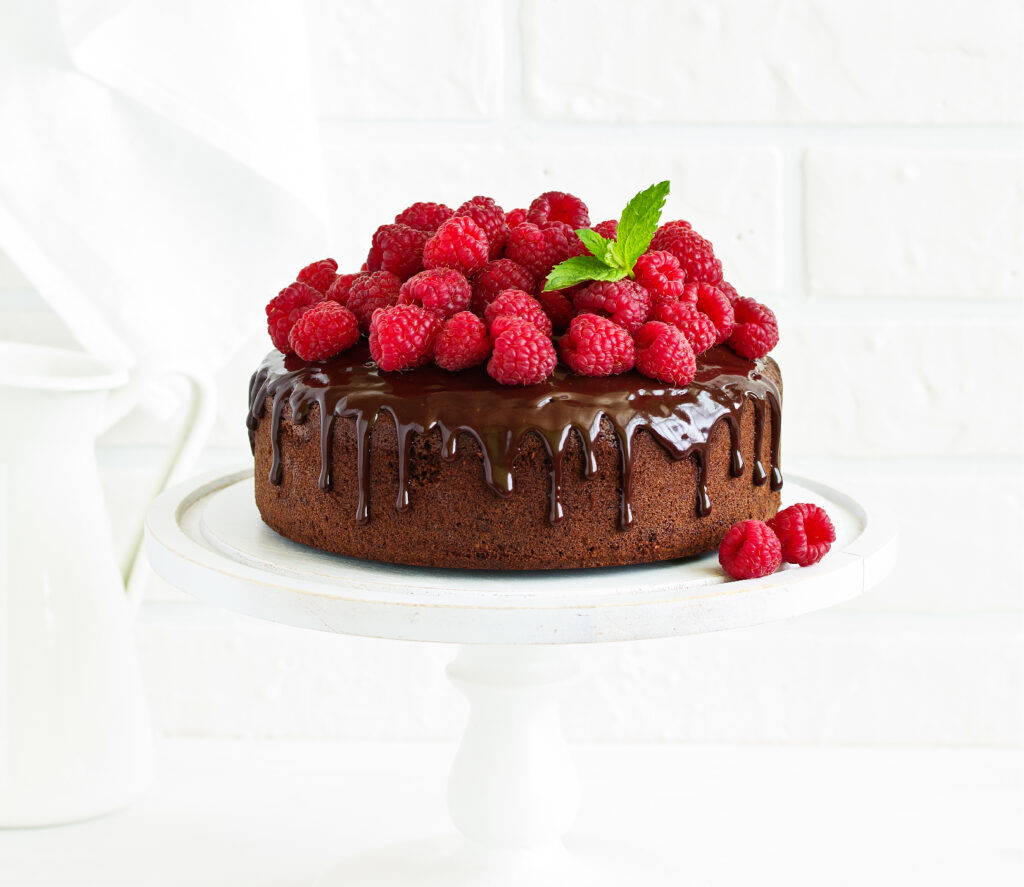 Innovative Bakery Ingredient Supplier in Malaysia
Green House is a leading bakery ingredient supplier in Malaysia that offers an extensive range of innovative and high-quality products. We are the only flavour manufacturer recognised and certified by SME CORP as a 4-star achiever and Malaysia brand holder. We dedicate to providing BARESCA (Bakery, Restaurant, Cafe) with exceptional ingredients that enhance the taste and presentation of their baked goods.
What sets us apart is its commitment to sustainability. We ensure our ingredients are environmentally friendly. From responsibly sourced cocoa to eco-friendly packaging solutions, we promote a greener baking industry, allowing you to create delicious treats while minimising your ecological footprint.
Innovation and culinary excellence are also at the core of our values. We continuously research and develop new products to meet your evolving needs. Whether it's unique flavour combinations, gluten-free alternatives, or vegan-friendly options, we stay at the forefront of the baking industry, empowering you to experiment and push your creative boundaries. Choosing Green House as your food flavour supplier and manufacturer in Malaysia means accessing a wide selection of high-quality, innovative, and sustainable products. Experience the difference with us and elevate your baking creations.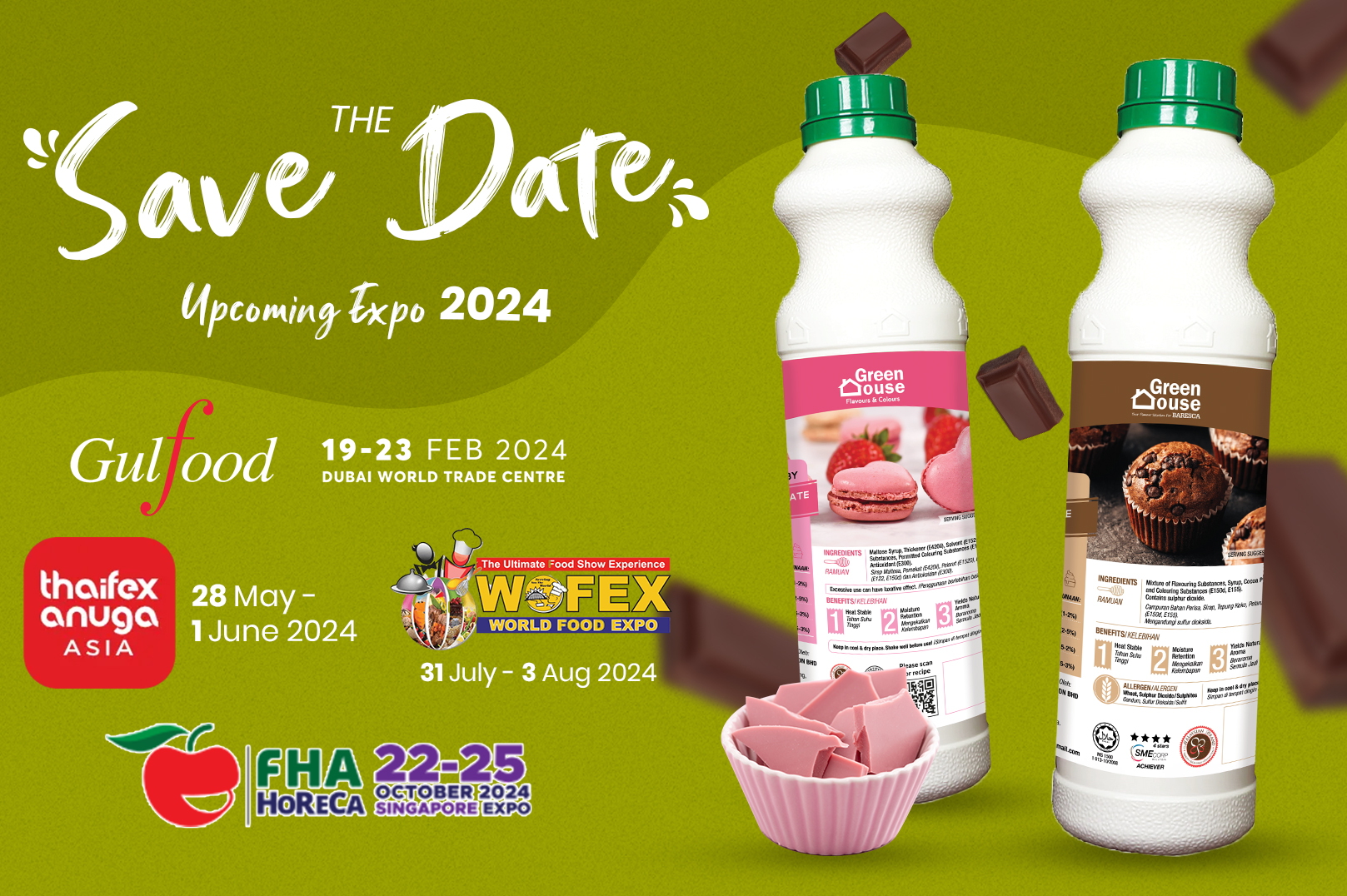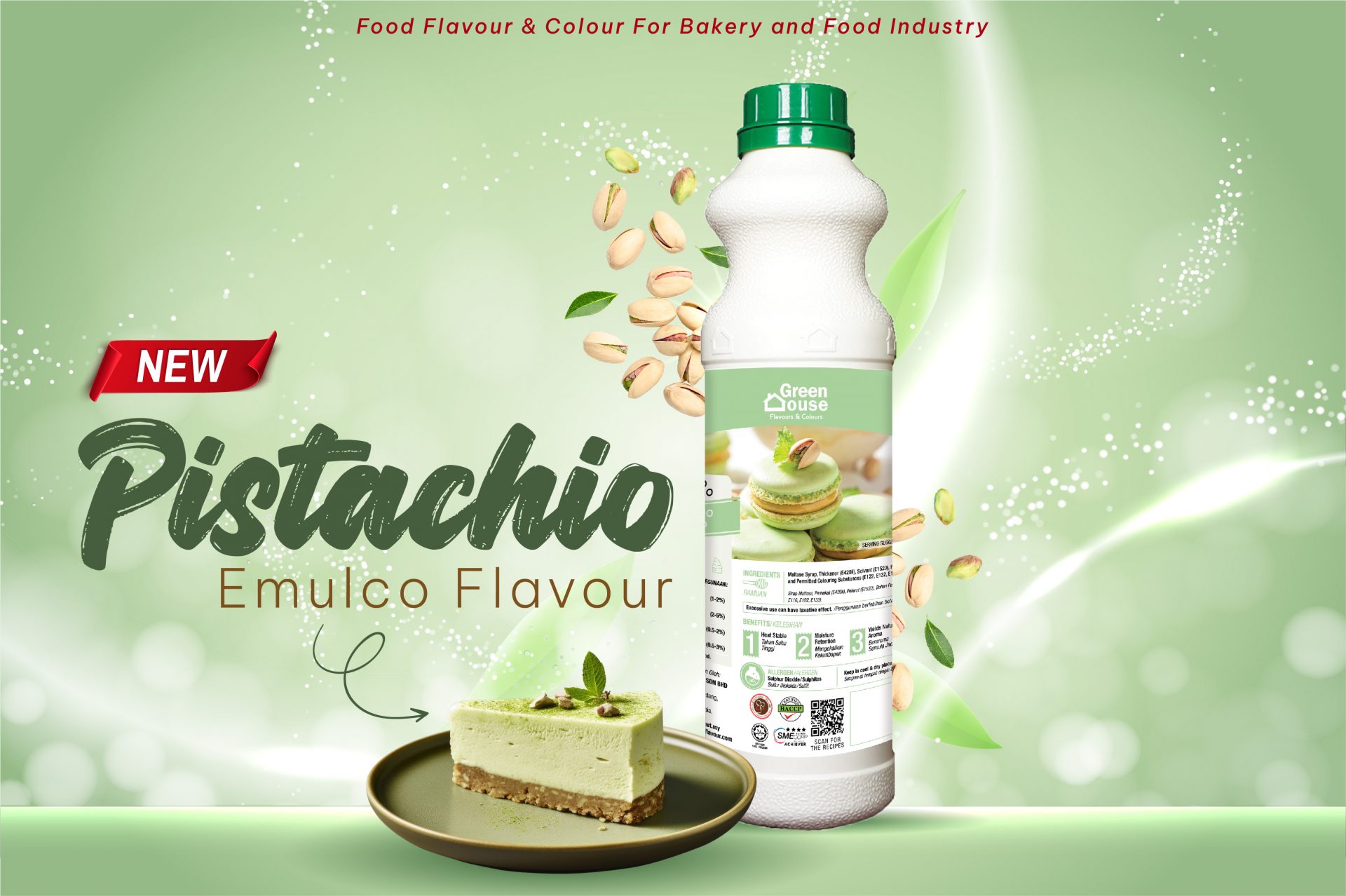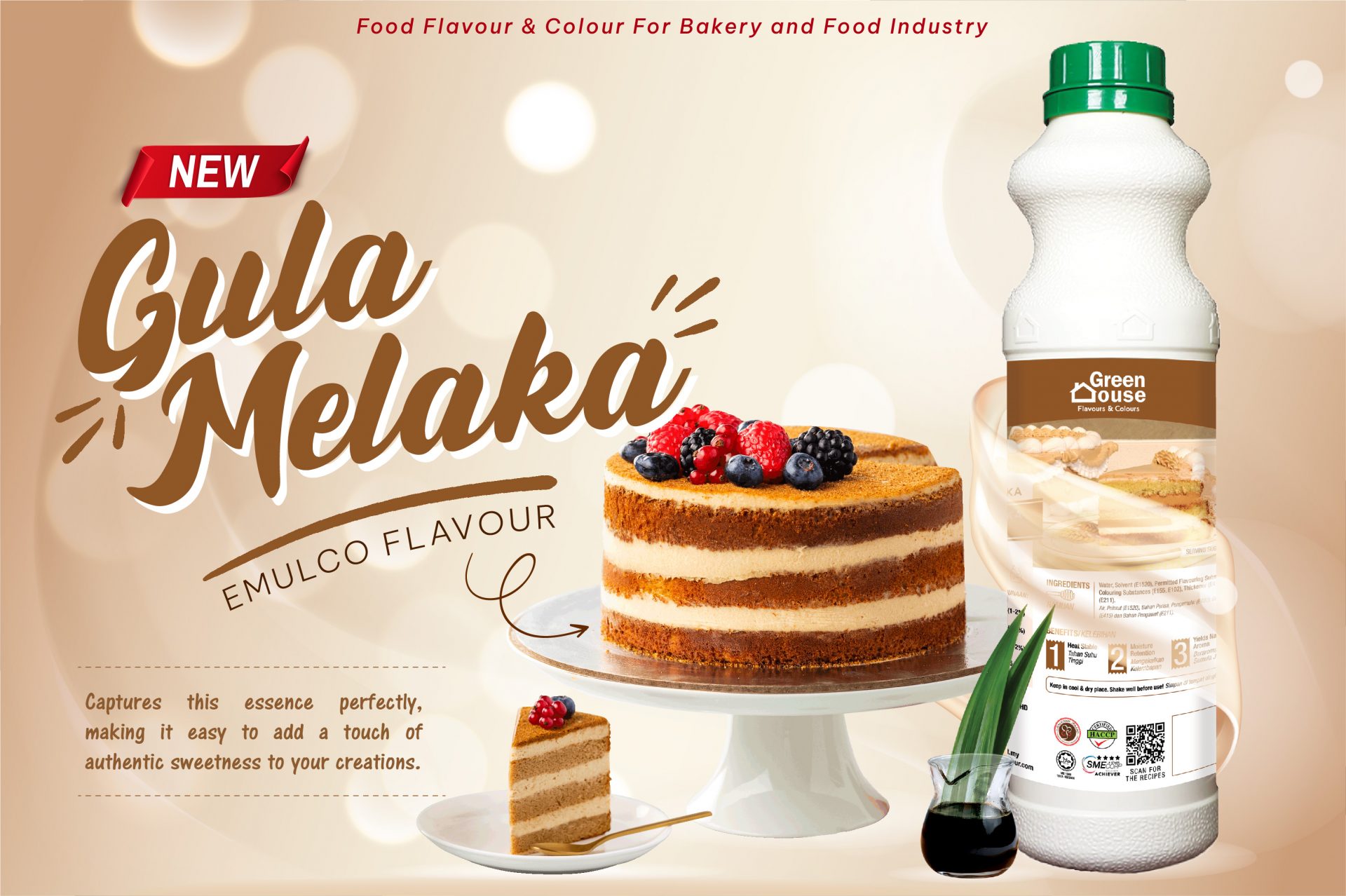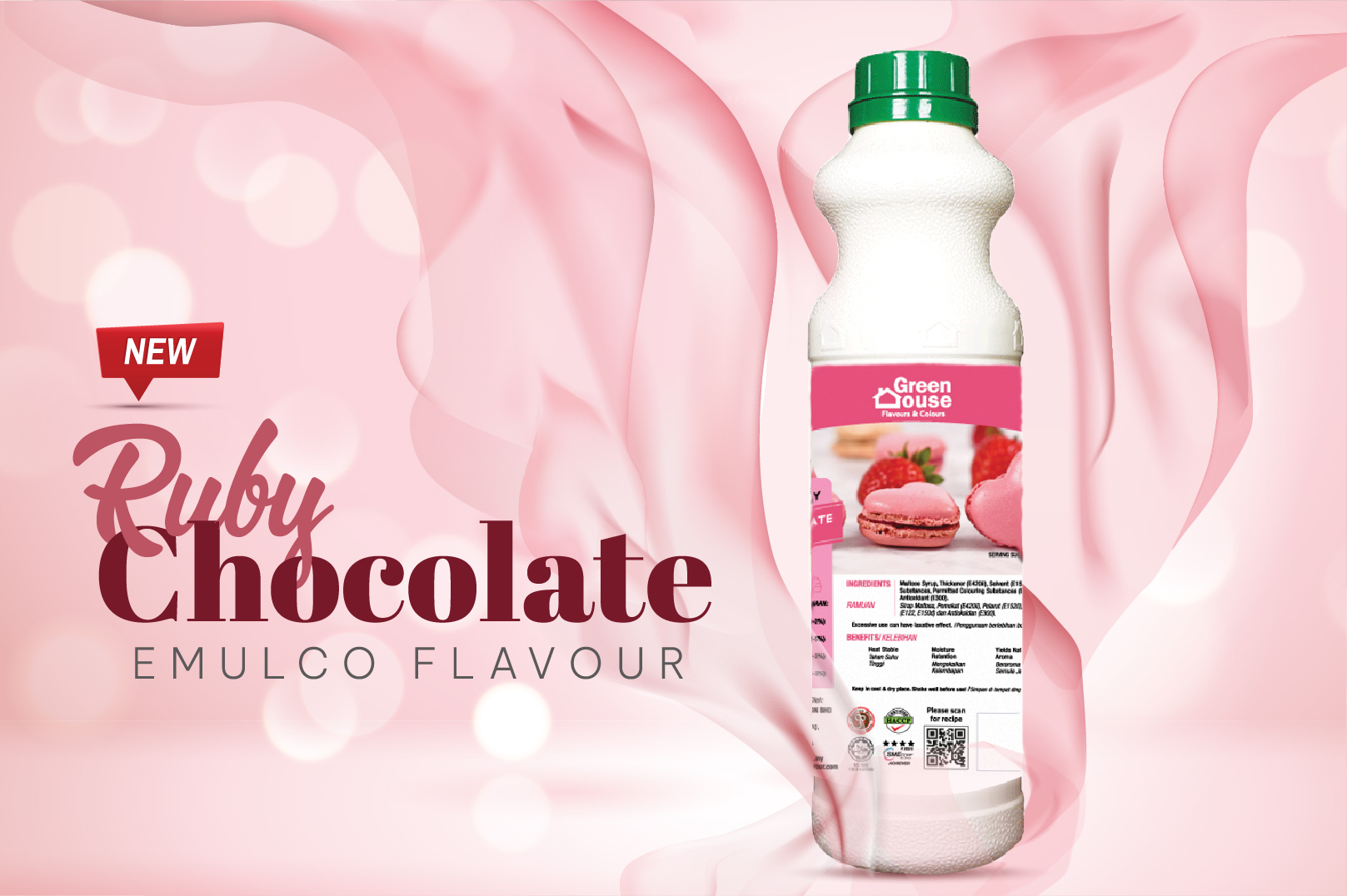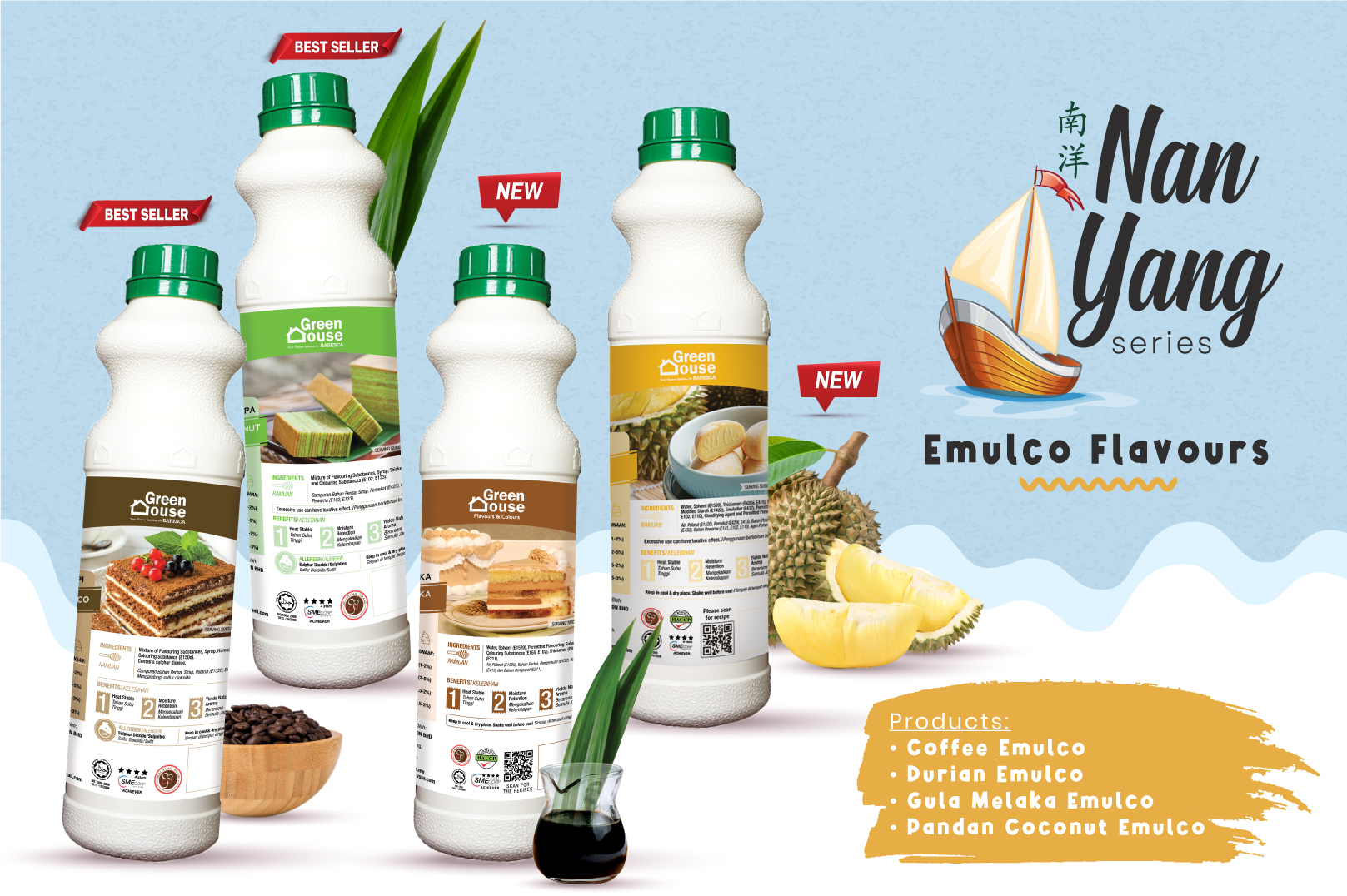 A liquid consisting of food flavouring, coloring and emulsifier. It's added into food products to enhance appearance, aroma, flavour, mouthfeel and to retain moistures. Green House Emulco are widely used in bakeries and applications.

Heat stable & can achieve
better dessert quality

2 in 1 Food Colouring &
Flavouring Helps Save Cost


Variety of Flavours &
Freedom to Customise

Low minimun order
quantity are available
Certified By Health & Food Safety Systems
for Bakery and Beverage Application
From Singapore, to China, to Pakistan and others more. We already have more than 10 distributors located strategically around the world and we are still expanding.
Trusted By Reputable Business
Partners Locally & Internationally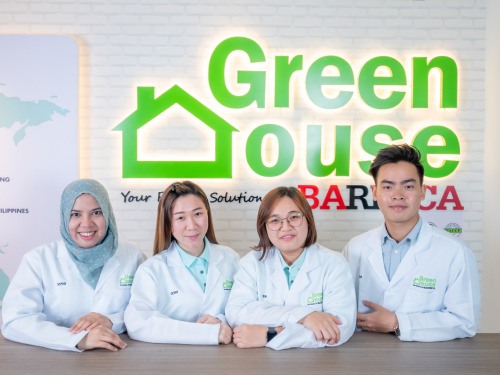 Customize and R&D EMULCO™ (flavouring & colouring) for you
Engaging with Us will be the wisest decision you ever made. We take pride in what we do and is confident that our product will bring your business to a higher level.