Green House Ingredient Chef Spotlight – Mr. Maolana.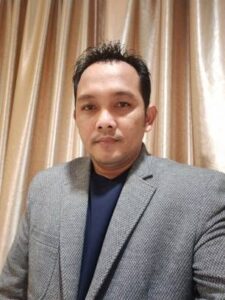 Chef's background:
Green House Ingredient's Chef, Mr Maolana is an Indonesian Pastry Chef who once worked in a 5 star hotel at Ritz Carlton Jakarta, also Shangri-La Surabaya. Likewise, he was once a technical manager in a certified rich company and also Chefmate Chocolate at Jawa Timur, Indonesia.
What is his specialty?
Chef Maolana's specialty is in the field of decorating cakes and also produces new, different ideas of pastry desserts.

What are his achievements?
5 Star Nominee Award by Ritz Carlton in Year 2008
Award of Appreciation by Chaine Des Rotisseurs in Year 2009
Certificate Of Appointment by Shangri-La Hotel In year 2010
Where does his cooking inspirations come from?
Mr Maolana has always been inspired by his grandmother's recipes and he calls her the "greatest indonesian dessert baker".
What are the challenges you faced as a chef?
It is when customers don't often buy Green House flavourings & colourings because they are costly compared to the other baking ingredients provided to the market and consumers are often economical when it comes to flavouring & colourings.
Greatest indulgence of all times?
Whenever Mr Maolana discovers new recipes which no one does before, he will be satisfied by his work as he sees it as an attainment as a Pastry Chef himself.
What is his advice towards beginning pastry chefs?
It is always never too late to learn. Stay open minded always and focus on what you want at all times. Till then, you will succeed in the future.