Irresistible Halloween Treats with TwoBites
Green House Ingredient Sdn Bhd is established for more than 19 years and has been providing its food flavouring solutions to Malaysia and 15 other countries. We are known as the Top 1 leader in the Baking Industry & also Top 4 in the Food Industry. Green House Flavour provide wide range of selections! (100+ Emulco flavours) and most importantly, offers customization of Emulcos. As a flavouring & colouring manufacturer, Green House Flavour attains HALAL, HACCP, MESTI & is ranked as a 4-star SME CORP. We are also awarded by the Golden Bull Outstanding SME Award, STAR & Sin Chew daily press.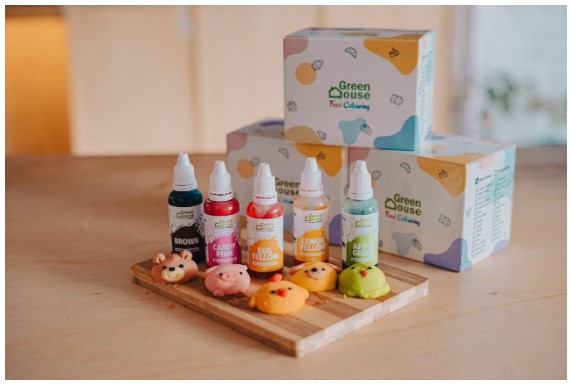 Halloween festival is almost here! Have you started decorating your home with an eerie orange pumpkin or costume? At Green House we look forward to seeing new updates on the latest dessert trends and creative visuals for the Halloween festival. Luckily we came across TwoBites, a homebaker that focuses on handmade dessert, cookies and customized cakes. They also occasionally held baking workshops depending on availability.
In conjunction with upcoming Halloween, instead of serving the typical Halloween candies for trick or treat, TwoBites has created a spooky yet irresistible dessert theme using Green House gel food coloring. This year they have made Halloween Meringue Cookies & Monster Cheese Tart. These treats are perfect to be served during Halloween parties as the size is suitable for kids that comes with attractive color combinations which will attract anyone to try!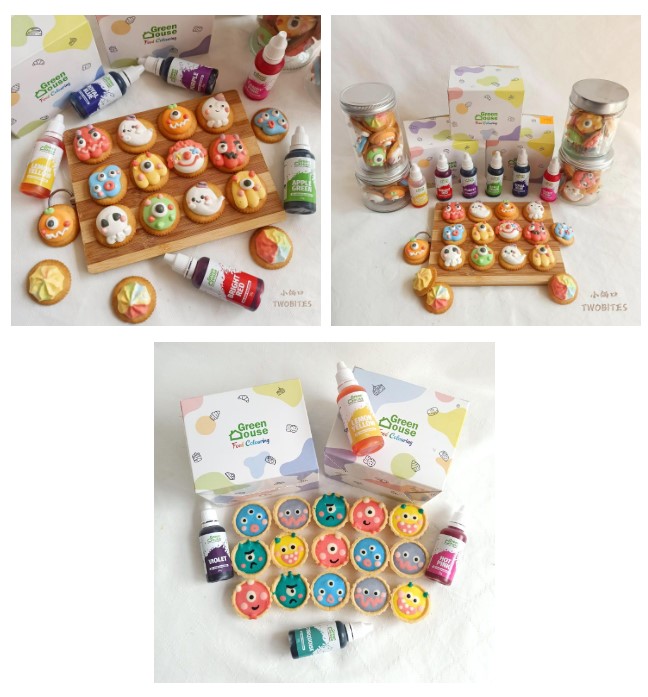 Hong Hui Hui, the owner of TwoBites, said that she's a type of person that loves to make all kinds of desserts ever since she was little. She enjoyed the process of making it and the after feeling, as a sense of accomplishment once people taste and enjoy the dessert. Her baking journey starts after she settles down with her studies. She started practicing her baking skills in a cake shop and slowly from there she started to run her own business and conduct a baking class.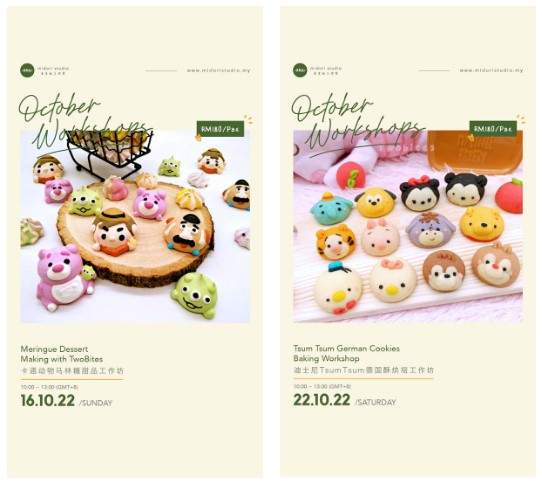 If you are interested to know more about TwoBites or their baking classes. Head over to their social media!
Address: 5B, Jalan Tembaga SD 5/2a, Bandar Sri Damansara, 52200 Kuala Lumpur
IG: twobites.my
Facebook: Twobites 小俩口
Business WhatsApp: +60 17-343 2502