[Green House] PikadeeFlowerCake: from Pharmaceutical Industry to Flower Piping Cake Instructor
Green House Ingredient Sdn Bhd is established for more than 19 years and has been providing its food flavouring solutions to Malaysia and 15 other countries. We are known as the Top 1 leader in the Baking Industry & also Top 4 in the Food Industry. Green House Flavour provide wide range of selections! (100+ Emulco flavours) and most importantly, offers customization of Emulcos. As a flavouring & colouring manufacturer, Green House Flavour attains HALAL, HACCP, MESTI & is ranked as a 4-star SME CORP. We are also awarded by the Golden Bull Outstanding SME Award, STAR & Sin Chew daily press.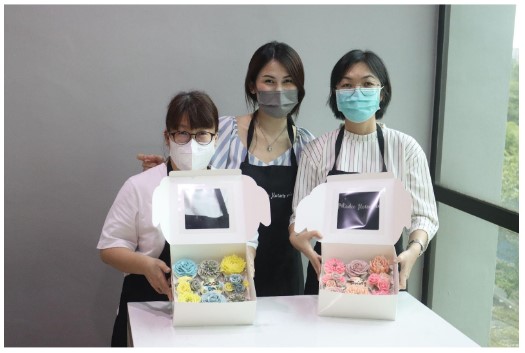 Who would've thought from 10 years working experience in the Pharmaceutical industry able to leap becoming a professional Baking instructor! Chong Pik Yi, the owner of PikadeeFlowerCake decided to take a break from her main career and focus on her newborn baby. After having some spare time, she started signing up for a few different hobby courses and fell in love with buttercream flower piping.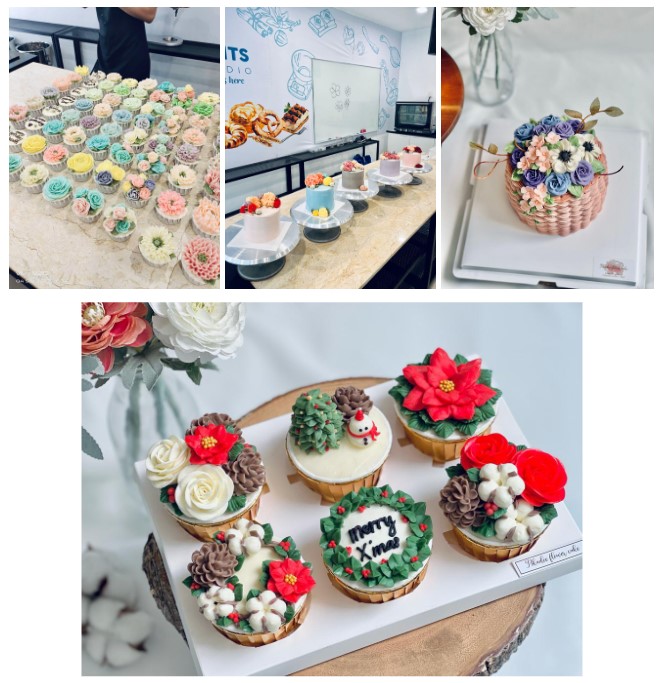 In 2017, she officially launched PikadeeFlowerCake as her business platform, selling dessert online and accepting requests for flower piping workshops. Now, they are well known for buttercream flower decor and one of the pioneers in cupcake bouquet and their "Bouqcake" is their bestseller!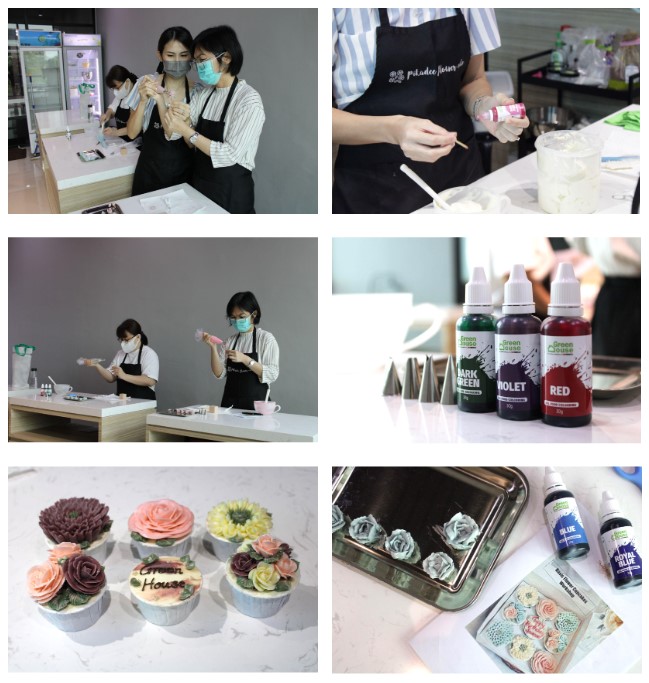 On 8th October 2022, Green House received an opportunity to visit one of their Buttercream Flower Piping Workshop. It was a warm yet very attentive class for anyone to join. On top of that, the students are also able to experience using Green House Gel Food Coloring throughout the workshop.
Based in Bandar Kinrara, Puchong you may contact them for any enquiries through WhatsApp or DM on their social media page. Highly recommended if you plan your order 5 days before your event as their slot might be full! As for workshop registration, students can check out the schedules at their social media and register directly with them.

Facebook – PikadeeFlowerCake
Instagram – PikadeeFlowerCake
Tiktok – pikadeefc
Business Whatsapp – 0122297393