[Green House] Mama Girl Baking focus to master on Korean Flower Piping techniques
Green House Ingredient Sdn Bhd is established for more than 19 years and has been providing its food flavouring solutions to Malaysia and 15 other countries. We are known as the Top 1 leader in the Baking Industry & also Top 4 in the Food Industry. Green House Flavour provide wide range of selections! (100+ Emulco flavours) and most importantly, offers customization of Emulcos. As a flavouring & colouring manufacturer, Green House Flavour attains HALAL, HACCP, MESTI & is ranked as a 4-star SME CORP. We are also awarded by the Golden Bull Outstanding SME Award, STAR & Sin Chew daily press.
Mama Girl Baking is a Baking Academy that has been involved in this baking field since 2013. Owned by Rubbii Ou, the name of this academy inspired from herself being a mama's girl trying to elevate her family source of income and lifestyle. Back in the year of 2016, Korean Flower Piping has become a trend and hit within the baking industry. Starting from there Mama Girl Baking took the golden opportunity to master this specific piping technique for this cake trend, traveling all the way to Korea to attend professional courses and receive official certifications.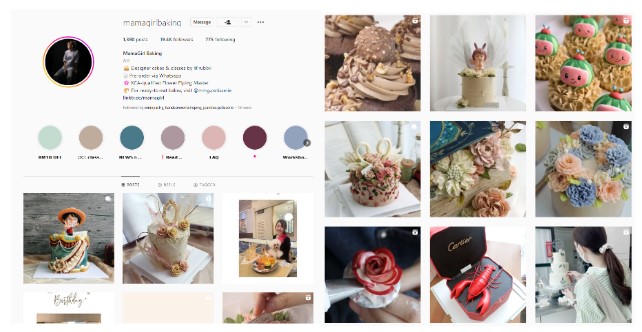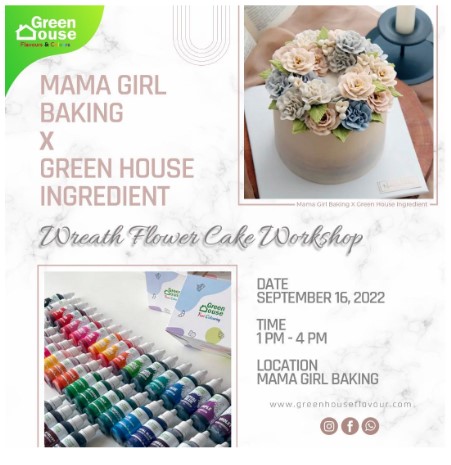 Until today, Mama Girl Baking has over 19.4k Instagram followers and they actively conduct various types of baking workshops such as baking and decorating class, palette knife flower sculpture and korean flower piping course. Even better, some of the courses available for amateur and professional level, hence no worries for new beginners who would like to give this class a try! Moreover, on 16th September 2022 Green House is honored to be sponsored in one of their signature classes, which is Wreath Flower Class using Green House Gel Food Coloring. Let's see how the class went by watching the video below!