The Richness of Salted Egg Flavour
Green House Ingredient Sdn Bhd is established for more than 18 years and has been providing its food flavouring solutions to Malaysia and 15 other countries. We are known as the Top 1 leader in the Baking Industry & also Top 4 in the Food Industry. Green House Flavour provide wide range of selections! (100+ Emulco flavours) and most importantly, offers customization of Emulcos. As a flavouring & colouring manufacturer, Green House Flavour attains HALAL, HACCP, MESTI & is ranked as a 4-star SME CORP. We are also awarded by the Golden Bull Outstanding SME Award, STAR & Sin Chew daily press.
It's the beginning month of 2022, Green House decided to come up with a new annual series which is Green House Flavour of The Month. Each month we will be focusing on one particular Green House Emulco flavour, and throughout the month our internal team will continuously share a variety of information that relates with the flavour such as recipe tutorial, product application, interesting facts, baking tips and so much more! This will give a deeper impact, further understanding of the evolution of a certain flavour and new knowledge for all of us!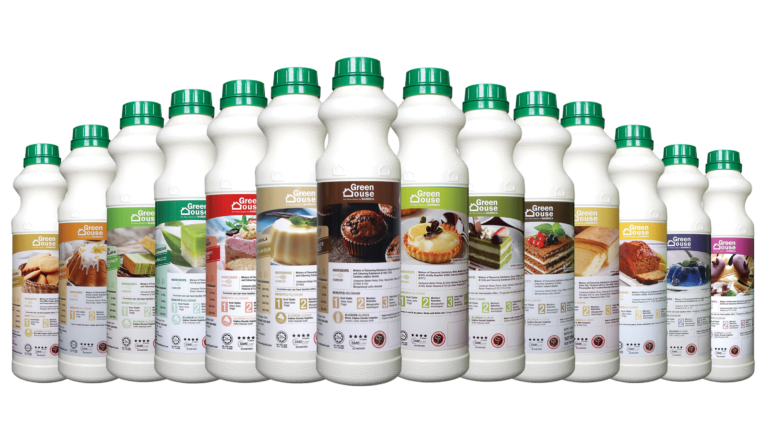 As the title has mentioned for January 2022, we chose Green House Salted Egg Emulco Flavour as the main star for this month since Chinese New Year is almost here too! In case you didn't know, the origin of salted egg has evolved centuries ago among the Chinese population. Commonly, duck eggs will be used and soaked into brine then covered with charcoal as the yolk contains more Omega-3 fatty acids and brings out vibrant orange colour compared to chicken eggs.
Along the way, Green House thought that this flavour has its own opportunity to be spread wider, so we recreate the same flavour in a liquid form with the same shade of orange colour! This could make anyone's life become more convenient as its easier to handle and the shelf life is longer compared to the original state of the salted egg yolk. On top of that, we can guarantee the aroma and taste of 2% of Green House Salted Egg Emulco Flavour is more than enough to replace half a dozen numbered salted duck eggs into one recipe! Hence, this can reduce costing for homemakers and business owners as well.

Sounds too good to be true? That is why Green House Ingredients is here for you! We able to provide solutions for home bakers and BARESCA (Bakery, Restaurant and Café) segment to cater any flavour that you need in the simplest form of application – Emulco Flavour. If you want to try it out, you may purchase through our online store Shopee & Lazada and subscribe to our Youtube Channel for latest update on recipe tutorials.