A review of the year 2021
Green House Ingredient Sdn Bhd is established for more than 18 years and has been providing its food flavouring solutions to Malaysia and 15 other countries. We are known as the Top 1 leader in the Baking Industry & also Top 4 in the Food Industry. Green House Flavour provide wide range of selections! (100+ Emulco flavours) and most importantly, offers customization of Emulcos. As a flavouring & colouring manufacturer, Green House Flavour attains HALAL, HACCP, MESTI & is ranked as a 4-star SME CORP. We are also awarded by the Golden Bull Outstanding SME Award, STAR & Sin Chew daily press.
Ever since the pandemic has intruded our beloved country, it has been a rough year for everyone fighting for employments, struggling to study and waiting for the appropriate period of time to meet their loved ones! It is an honour for Green House Ingredient to have all of our supporters out there, giving your utmost heart-warming support and believe so that we are able to reach what we've gotten today! Let us look back to some of the amazing things that we have done for the past 2021.
Food Pack Asia Exhibition 2021 (6-9 April)
A physical exhibition that was conducted at Bitec Banga, Bangkok, Thailand. As a supporter, Green House Ingredient's In-house Pastry Chef made some of the amazing recipes that uses us favourited Emulco for displays and testing!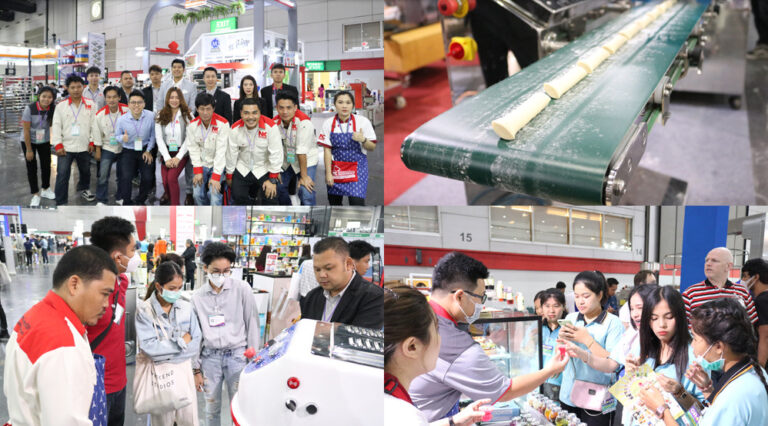 Food Ingredients Asia (9 – 22 Sep), Wofex 2021 (10-13 Nov), MIHAS Exhibition (9 Sep – 31 Dec) (VIRTUAL EXHIBITIONS)
Due to lockdown, some of the countries were still unable to allow foreigners to enter their premises without a solid vaccination certificate. Furthermore, as the population is high, it may take them weeks or months to get vaccinated. Hence, a solution was executed that is organizing virtual exhibitions so that anyone may participate to explore the world of flavourings and bakeries!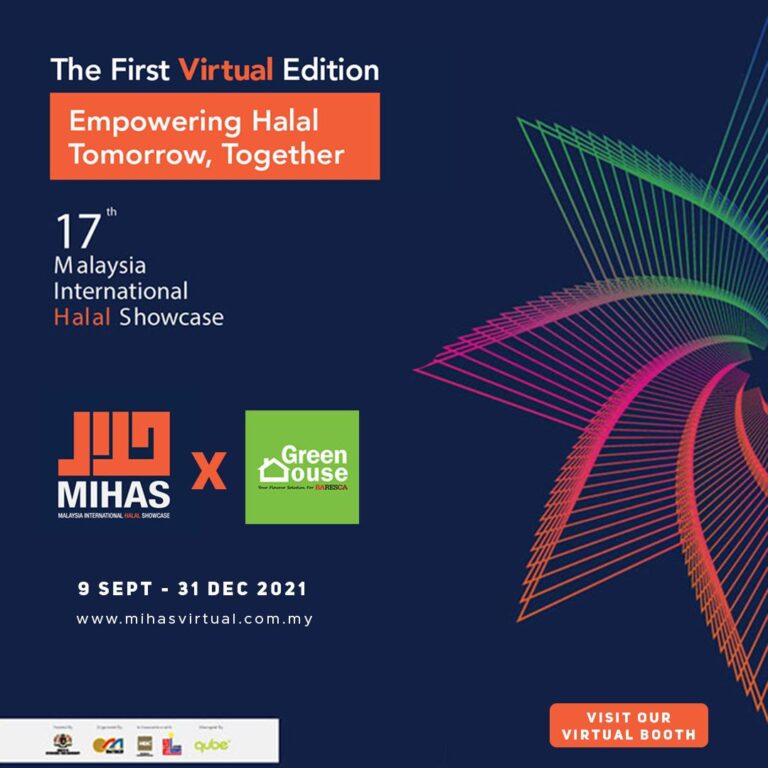 A cooperation with Bake with Yen, a new market for 30g consumer pack!
A privilege was earned by Green House Ingredient to work alongside with Bake with Yen, one of the famous bakery ingredient store brandings to mainly introduce our 30g consumer pack to the market where consumers are seeking after.
An interview of our founder, Mr Michael Yap with Shanghai Magazines
The breakthrough of Green House Ingredient's marvellous performance has caught the attention of Shanghai Magazines and our founder was interviewed by them regarding business strategies, visions and some of the ways to make it up to what he is today!
FLAVOUR OF THE YEAR: GREEN HOUSE RUBY CHOCOLATE EMULCO FLAVOUR
What do we have instead of Milk Chocolate? White Chocolate or Dark Chocolate? You betcha! Our latest model of innovation, the whole new Green House Ruby Chocolate Emulco flavour is finally cooked! Give it a try to our new flavour if you love berry-chocolatey aroma for your recipe!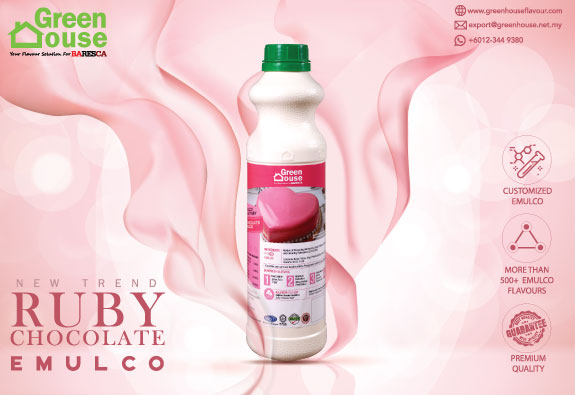 A proud achievement: Golden Bull Outstanding SME Award
Achieving the Golden Bull Award is just a beginning, Green House Ingredient seek to achieve more and more awards. Likewise, to be the world leading flavour provider to the Bakery and Confectionary Industries.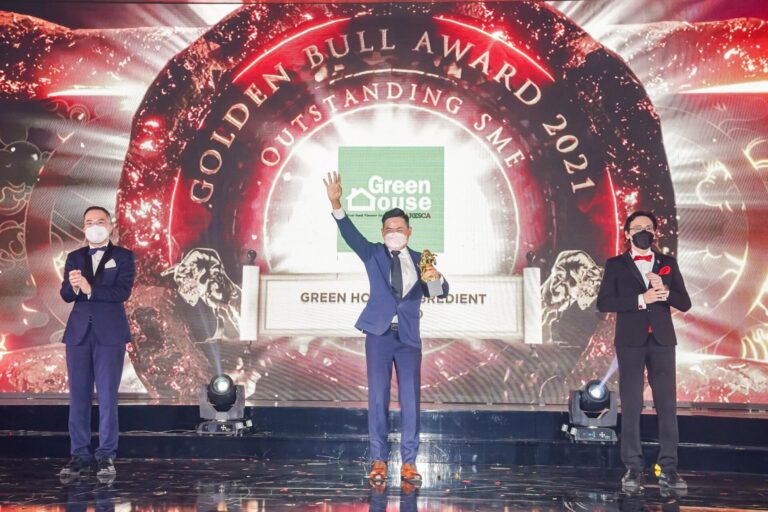 Collaborations with multiple well-known brands (Malaysia's famous Food and Beverages branding)
In this specially challenging period of time, this has made us realize that working solo is no longer the trend but to work and to succeed together to attain individual's future objectives. We have worked with brands like Yu-Ai, GFB, MyBizcuit and we can't wait to join hands with other local leading brands, to create wonderful recipes for our precious customers! In fact, our main objective is to leverage both partnered company, to make full use of crossover cooperation through digitalized platform and produce fascinating WOW ideas for bakeries in food applications. Watch our latest collaboration video with Emma brand below! 
Finally, that summarizes what we have been doing in year 2021. Once again, we wish all our clients an abundant and fruitful year ahead, to achieve what needs to be achieve and hope to see your unconditional support again! We seek for an opportunity from each and every one of you, to do even better and to provide what's quality and efficient!