A Local Malaysia Homebaker: Soeur Bake x Green House
Green House Ingredient Sdn Bhd is established for more than 18 years and has been providing its food flavouring solutions to Malaysia and 15 other countries. We are known as the Top 1 leader in the Baking Industry & also Top 4 in the Food Industry. Green House Flavour provide wide range of selections! (100+ Emulco flavours) and most importantly, offers customization of Emulcos. As a flavouring & colouring manufacturer, Green House Flavour attains HALAL, HACCP, MESTI & is ranked as a 4-star SME CORP. We are also awarded by the Golden Bull Outstanding SME Award, STAR & Sin Chew daily press.
Starting August 2022, Green House Flavours & Colours started to take the initiative to support Malaysian local homebaker that selling cakes, pastries and dessert through online platform such as Instagram, Facebook and TikTok. Thus, in conjunction with Green House new product Green House Gel Food Colouring, we decided to sponsored some of chosen homebakers to experience themselves using Green House products range such as Green House Flavour Emulco and Green House Gel Food Coloring. This not only able to give them opportunity to experimenting while doing internal R&D but also will broaden their choices when it comes to food flavouring and food colouring without any cost!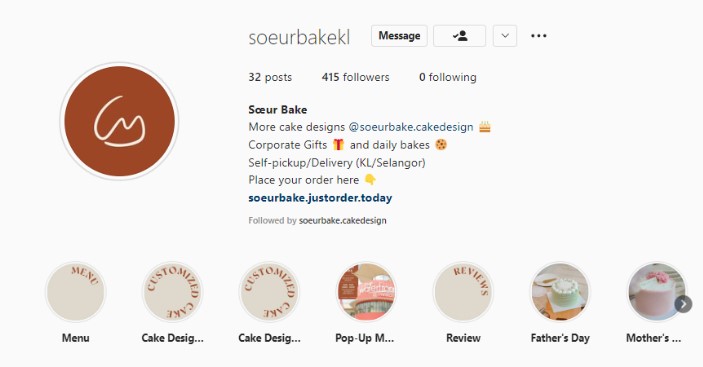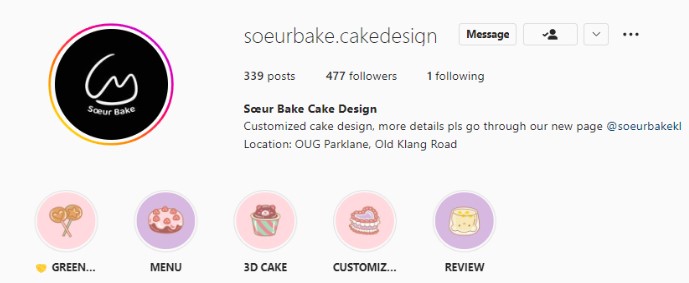 Pronounced as "Sir Bake" – 𝙎𝙤𝙚𝙪𝙧 or Sœur is a French word for 'sisters', that has inspired the sister-like female owners to work as one team and started their own bakery business. Soeur Bake has been chosen by Green House Flavours & Colours to be one of the first candidates to use our products and incorporate it into their business. After a few weeks of using our products, we able to see some really positive feedback from them!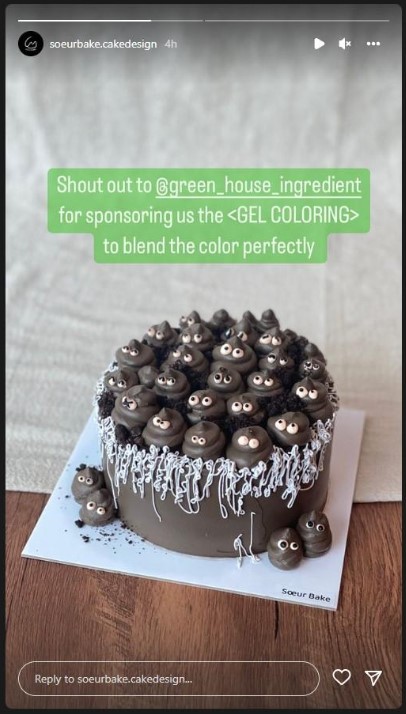 If you are looking for customized cakes and want to get more info about their business click the link below!
Instagram: @soeurbakekl / @soeurbake.cakedesign
Facebook: https://www.facebook.com/soeurbake
Whatsapp: +60 10-420 0980