Brand Collaboration: Green House Ingredient x GFB Food Sdn Bhd
Green House Ingredient Sdn Bhd is established for more than 18 years and has been providing its food flavouring solutions to Malaysia and 15 other countries. We are known as the Top 1 leader in the Baking Industry & also Top 4 in the Food Industry. Green House Flavour provide wide range of selections! (100+ Emulco flavours) and most importantly, offers customization of Emulcos. As a flavouring & colouring manufacturer, Green House Flavour attains HALAL, HACCP, MESTI & is ranked as a 4-star SME CORP. We are also awarded by STAR & Sin Chew daily press.
Wondering who will be our next collaboration partner? If you have been consistently catching up to our weekly article releases, then I am sure that you know previously, we have done our first and ever collaboration with one of the largest mooncake company providers, Yu-Ai Food Industry Sdn Bhd. This time, we are pleased to have the honour of doing our project collaboration with well-known food premixes provider, GFB Food Sdn Bhd! Before moving into the main topic, let us talk a little bit about GFB.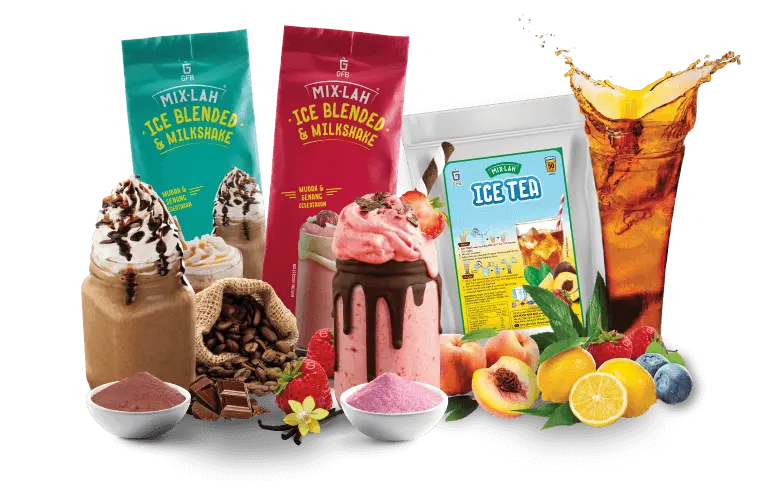 Established in the year of 2012, GFB is a Malaysian Company who specializes in terms of producing and providing a wide range of F&B condiments or you called it the premixes ingredients by a team of R&D experts and allocating different resources regarding product and market trends from locals and also overseas. Providing more than 30 flavours, they are divided into a few categories i.e.,
Coffee Series
Chocolate Series
Milk Tea Series
Ice Blended Series
Milkshakes
And many more.
Abiding the rules of safety measurements, GFB Food provides to the Malaysian consumers with confidence as they are HALAL- certified company with other certificate recognitions as well like HACCP, GMP and MESTI. As we all know, ever since there is a rise of people knowing about Bubble Tea, and it slowly becomes a typical trend, GFB Food captured the opportunity and developed their own brand of HALAL Bubble Tea & Beverage products, catering to Muslims who live within the border of the country. Therefore, that is all about GFB Food.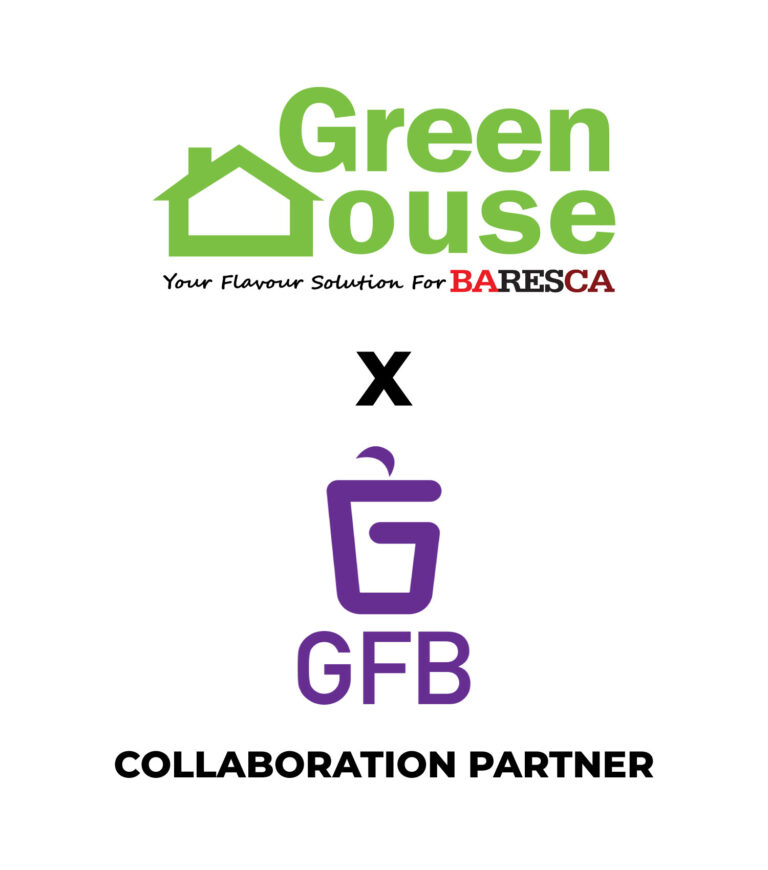 Moving on to the main topic, most of us Malaysians may not learn about Halo-Halo, neither do I. Simple translations from Tagalog/Filipino language, it means "mix-mix". Halo-Halo dessert is extremely well known and favourited by the Philippines as a dessert or snack because of its cold and refreshing texture, specially made to defeat the heaty seasons in their country. In this project, our pastry chef will be using GFB's Q Jelly Rainbow and Boba Jelly Brown Sugar with Green House Yam Emulco Flavour to make ice cream and Vanilla flavour for crème caramel.
Get the recipe by watching the video below! (https://youtu.be/GYQfU7iE9fA)