The Beginning Story of Green House Ingredient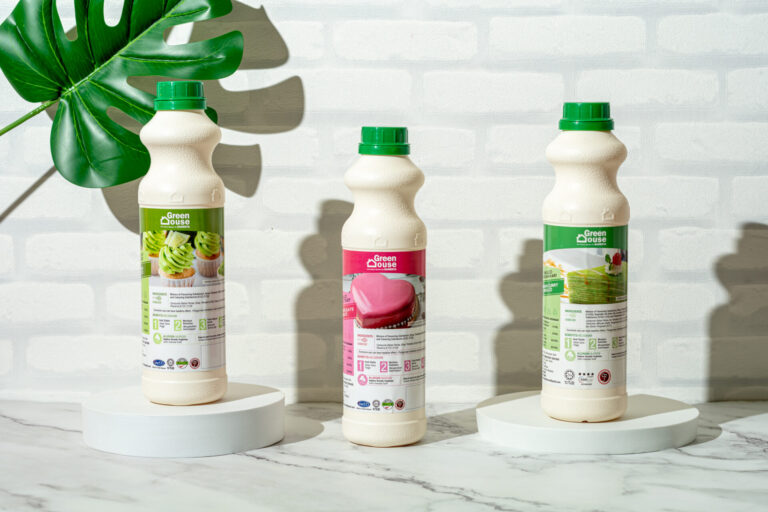 Green House Ingredient was established in the year of 2003. We are the solution provider in terms of food flavouring & food colouring. Our key product is Emulco flavour. Until this day in Malaysia, we are known to be Top 1 in bakery industry and Top 4 in food industry. The sole purpose of creating Emulco flavour is to bring a solution towards food industry.
Green House Ingredient has been providing flavouring solutions to more than 15 countries including the whole market of Southeast and China. Green House Ingredient has also been conducting various exhibition activities at various countries like Singapore, Vietnam, Indonesia & Thailand etc. Our main purpose is to promote our representative flavourings like Chocolate, Coffee, Pandan & Durian to other foreign countries. Meanwhile, Green House Ingredient provides a one-stop industrial interconnection service to this market through e-platforms like Shopee, Lazada and our official website as well.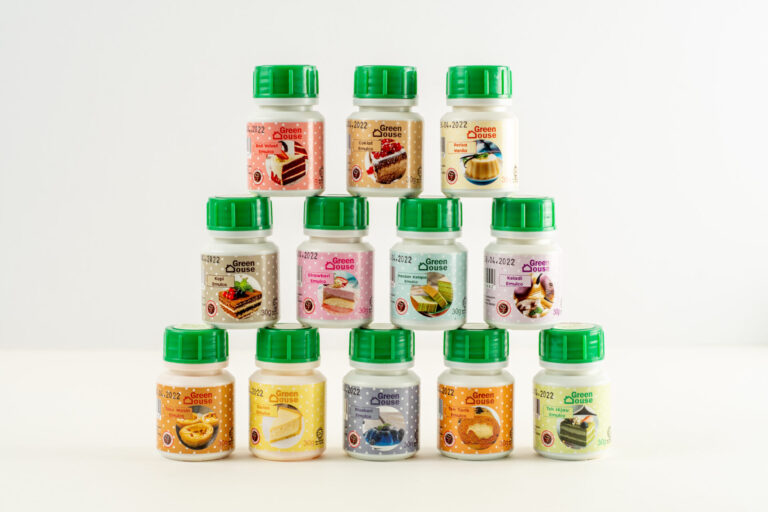 Our clients can be categorized into 4 different segments i.e., Food Industry, Bakery Industry, Bakery Ingredient Store (known as B.I.S), and last but not least, BARESCA segment. BARESCA is what we all known as the Bakery Retail Chain Channel. We have garnered around 2000 clients within Malaysia and 3000 within the whole Southeast Asia. We have also realized that our clients have limitations of creativity while inventing new food trends. Hence, we set up a team of R&D & also internal innovation department to enhance our products performances and creating values to our clients. On the other hand, our clients would not have to spend too much of their time or creating headaches over R&D.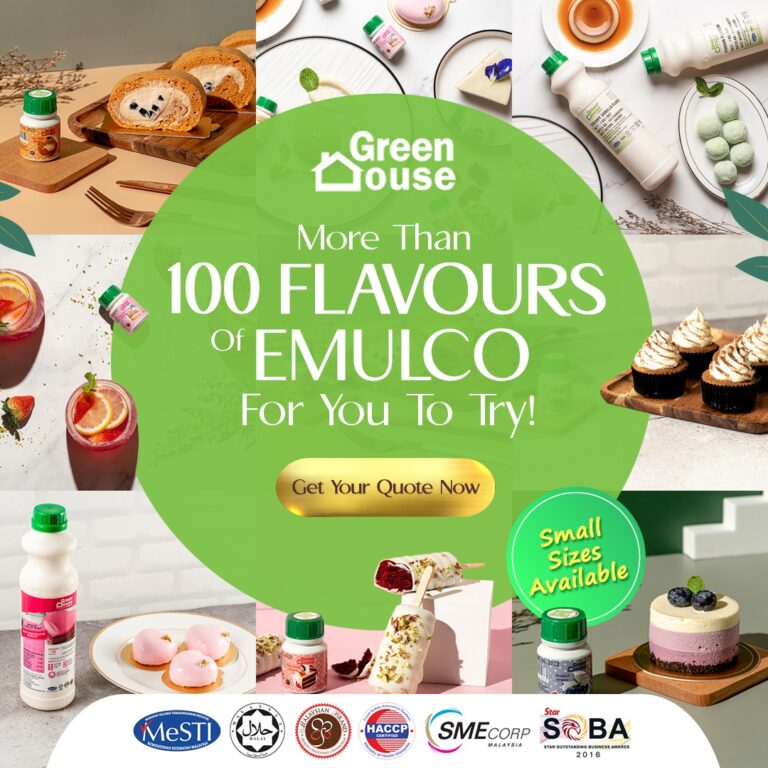 Moreover, we are extremely concern towards safety usage of our products. In the year of 2007, we were qualified to attain the certificate of HALAL and the recognition of HACCP in year 2010. If we had not been able to acquire these 2 important certificates back then, we believe our market scope would be extremely bounded as some of our clients would be anxious using our products. With both HALAL & HACCP (also known as Hazard Analysis and Critical Control Point) certificate, we are able to penetrate other countries aboard. For your information, we are on our way, moving forwards towards registering FSSC:22000 Food Safety System Certification in year 2022. This way, food safety measure that is conducted within the premises would be guaranteed.
In the year of 2016, Green House Ingredient has been positioned as the flavouring solution for BARESCA, the acronym for Bakery, Restaurant & Café. Based on worldwide population analytics, out of 600 million people in Southeast Asia, it is estimated that 330 million people are from middle class income consumers. By targeting middle income users, we believe there will be a huge expansion capacity for Green House Ingredient. Likewise, we consider it as our first step towards positioning ourselves in Southeast Asia market.