Brand Collaboration: Green House Ingredient x MyBizcuit
Green House Ingredient Sdn Bhd is established for more than 18 years and has been providing its food flavouring solutions to Malaysia and 15 other countries. We are known as the Top 1 leader in the Baking Industry & also Top 4 in the Food Industry. Green House Flavour provide wide range of selections! (100+ Emulco flavours) and most importantly, offers customization of Emulcos. As a flavouring & colouring manufacturer, Green House Flavour attains HALAL, HACCP, MESTI & is ranked as a 4-star SME CORP. We are also awarded by STAR & Sin Chew daily press.
For this project, we will be working closely together with one of our clients, My Bizcuit! Established in the year of 1948 as a subsidiary company by Koon Brothers Company, they started operating as a medium-sized factory manufacturing biscuits & cookies that is located in the southern part of Malaysia. For the past 72 years, My Bizcuit has been slowly evolving itself to become more and more innovative and has become one of the leading confectionery producer in Malaysia.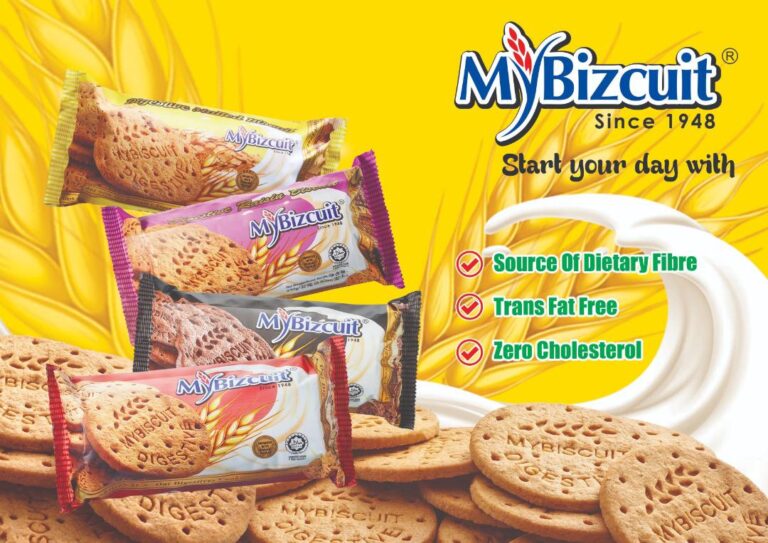 Following the direction of their parent company, MyBizcuit's strength lies within the quality of products and diversified product range. With efficient marketing strategies, such as providing economical convenience packs that is lower in terms of pricing comparing to any other competitors. Likewise, they tend to provide more quality products so that they could compete with international brands, representing a successful Malaysian entrepreneurship. Similarly, to any other companies out there, they are registered with Halal Certificate, ISO-22000 and HACCP Certified. Hence, they are extremely safe to be consumed!
However, MyBizcuit focuses not only the quality but also the packaging of overall baked products like
3D boxes
Buckets
Convi Packaging
Stand Packaging
and many other more.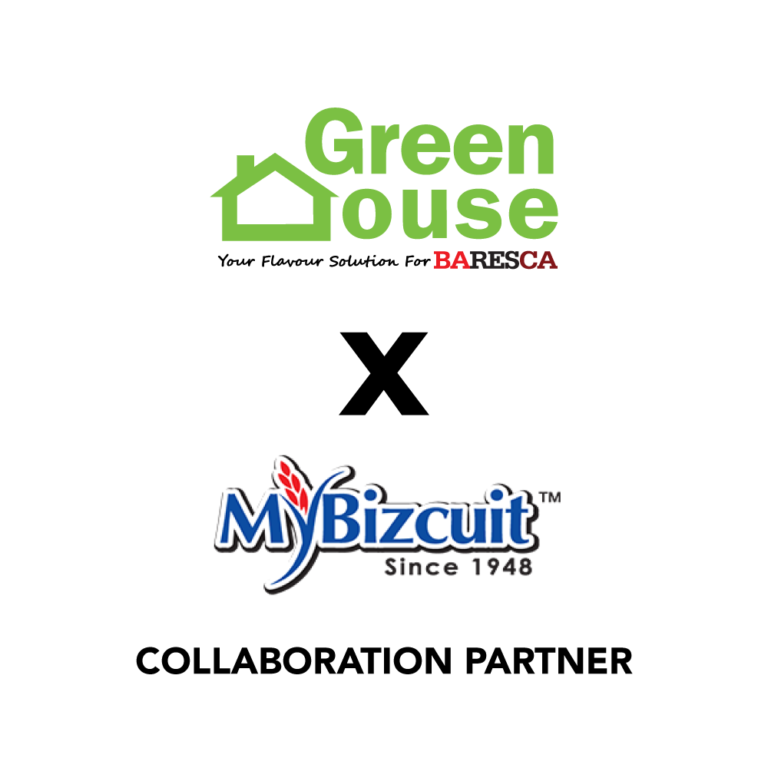 The menu of the month is Ruby Rocher, a mousse cake that is made with the combination of flavorous ingredients specifically nominated by Green House Ingredient and MyBizcuit. The Disgestive Biscuit of MyBizcuit will be crumbled and is made as the base of the cake. The pink layer as you can see is made with our latest invention, the Ruby Chocolate Emulco Flavour and the mouthfeel of the internal mousse results both soft and creamy. The outer coating & the top layer is made with our in-house Green Tea Emulco Flavour which brings a little bit of crunchy.
Get the recipe by watching the video below!