Green House Emulco Flavour wins Oman's citizen heart for flavouring – GULFOOD 2022
Green House Ingredient Sdn Bhd is established for more than 18 years and has been providing its food flavouring solutions to Malaysia and 15 other countries. We are known as the Top 1 leader in the Baking Industry & also Top 4 in the Food Industry. Green House Flavour provide wide range of selections! (100+ Emulco flavours) and most importantly, offers customization of Emulcos. As a flavouring & colouring manufacturer, Green House Flavour attains HALAL, HACCP, MESTI & is ranked as a 4-star SME CORP. We are also awarded by the Golden Bull Outstanding SME Award, STAR & Sin Chew daily press.
Green House team has safely landed in our home country after having a blast experience for 5 days in Dubai for GULFOOD 2022. It was such an immensely exciting experience after having a long pandemic break from any exhibition in the past two years. Of course, being in another country is not the same as our own land. In Dubai, the daily lifestyle is not too restricted as compared to Malaysia. Wearing a face mask is still compulsory and throughout the GULFOOD 2022 exhibition there's a SOP guideline that exhibitors need to adhere.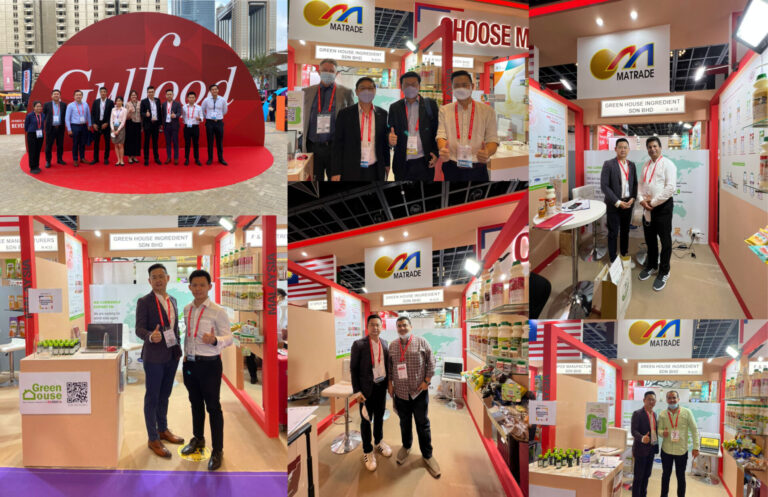 In comparison to our previous exhibition before Covid-19, Green House will prepare a freshly made food tester as sample for our visitors to experience the flavour of Green House Emulco. Nevertheless, this time around food tasting is not allowed. Thus, our teams had to prepare samples few days in advanced, packed individually and distribute to our crowd for them to enjoy outside from the event. We believe this is the new norms that Green House need to adapt for next upcoming exhibition or event.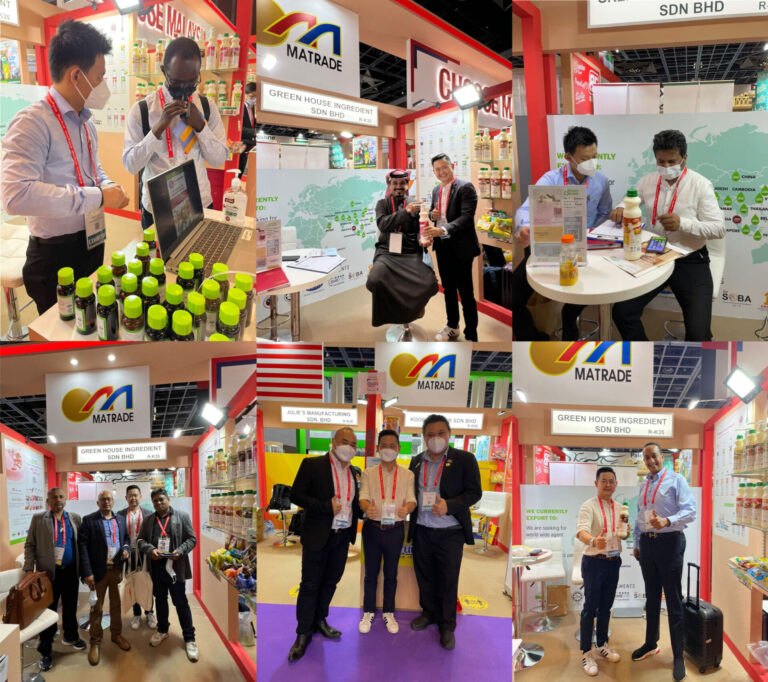 Apart from that, throughout the event our team have discovered that most Middle East citizens are not yet familiar with the existence of Emulco. Commonly, the Arab's prefer to use essence as their food flavouring which is not practical and less aromatic. Once we have explained about our product core values, most of them are impressed and interested to get more information about it. We also have learnt that, nowadays in Oman, they prefer to use emulco in their bakeries and confectionery. This is all thanks to our Green House distributor in Dubai, they have supplied our emulco there and the demand now continuously increases for a variety of other flavour ranges!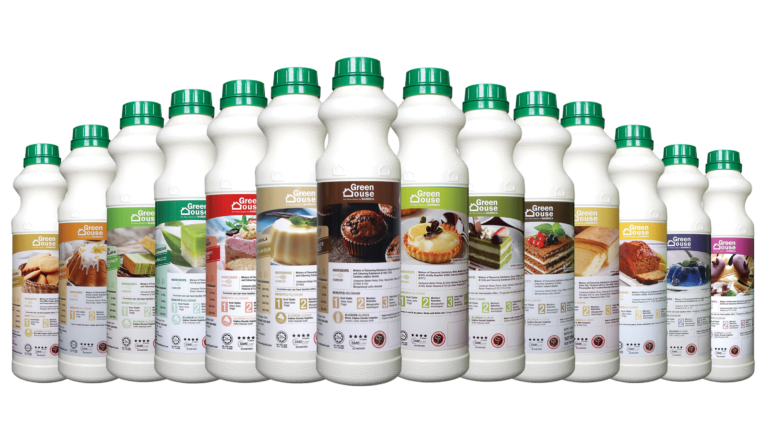 As a matter of course, Green House would like to express our gratitude for being chosen by MATRADE to participate in Gulfood 2022. This year MATRADE has chosen 46 numbers of Malaysian companies to take part in this event. Over this action, MATRADE has boosted and helped Malaysia f&b to promote our local brands in order to penetrate the Middle East market. According to Atlantis Council.Org, by 2030 this land of desert is expected to reach 580 million of population. On top of that, according to Yahoo Finance, in the year of 2015 to 2020, the market of halal f&b of Middle East has grown to USD159.19 billion and forecasted this region CAGR (Compound Annual Growth Rate) will extend to 7.77% within 2020 to 2026.