Green House x Able Dairies: Deliver Complete Dairy Nutrition For Every Stage of Life
Green House Ingredient Sdn Bhd is established for more than 20 years and has been providing its food flavouring solutions to Malaysia and 15 other countries. We are known as the leader in Malaysia Baking Industry & also Top 4 in Malaysia Food Industry. Green House Flavour provide wide range of selections! (100+ Emulco flavours) and most importantly, offers customization of Emulcos. As a flavouring & colouring manufacturer, Green House Flavour attains HALAL, HACCP, MESTI & is ranked as a 4-star SME CORP. We are also awarded by the Golden Bull Outstanding SME Award, STAR & Sin Chew daily press.

Able Farm is a flagship brand owned by Able Dairies Sdn Bhd, which is a Malaysian company that specializes in dairy farming and dairy product manufacturing. Able Farm's focus is on producing and supplying high-quality fresh milk and dairy products to customers in Malaysia. 
Their products include sweetened condensed milk, evaporated creamer, UHT full cream milk, and powdered milk for both infant and maternal nutrition. One of Able Farm's key priorities is sustainability. They work closely with farmers and suppliers to promote ethical and eco-friendly farming practices, such as reducing greenhouse gas emissions, conserving water resources, and minimizing waste. They also prioritize animal welfare, ensuring that their cows are treated humanely and with respect. Overall, Able Farm and Able Dairies' mission is to provide consumers with high-quality, nutritious, and delicious dairy products while promoting sustainable and ethical farming practices.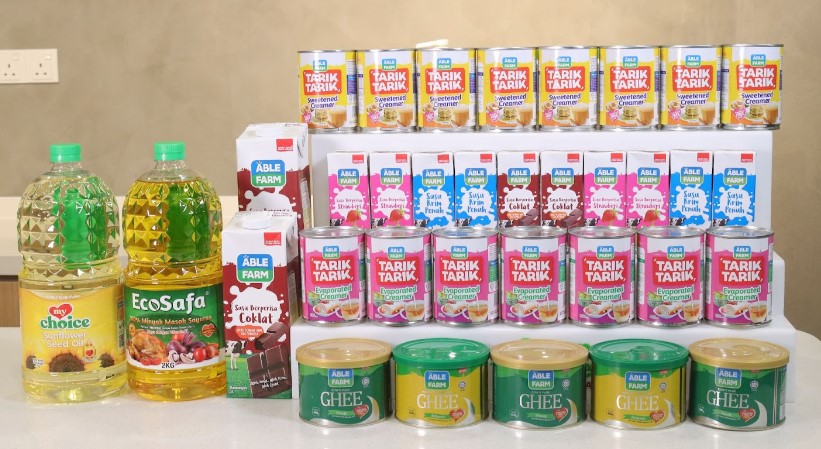 Some ranges of Able Farm products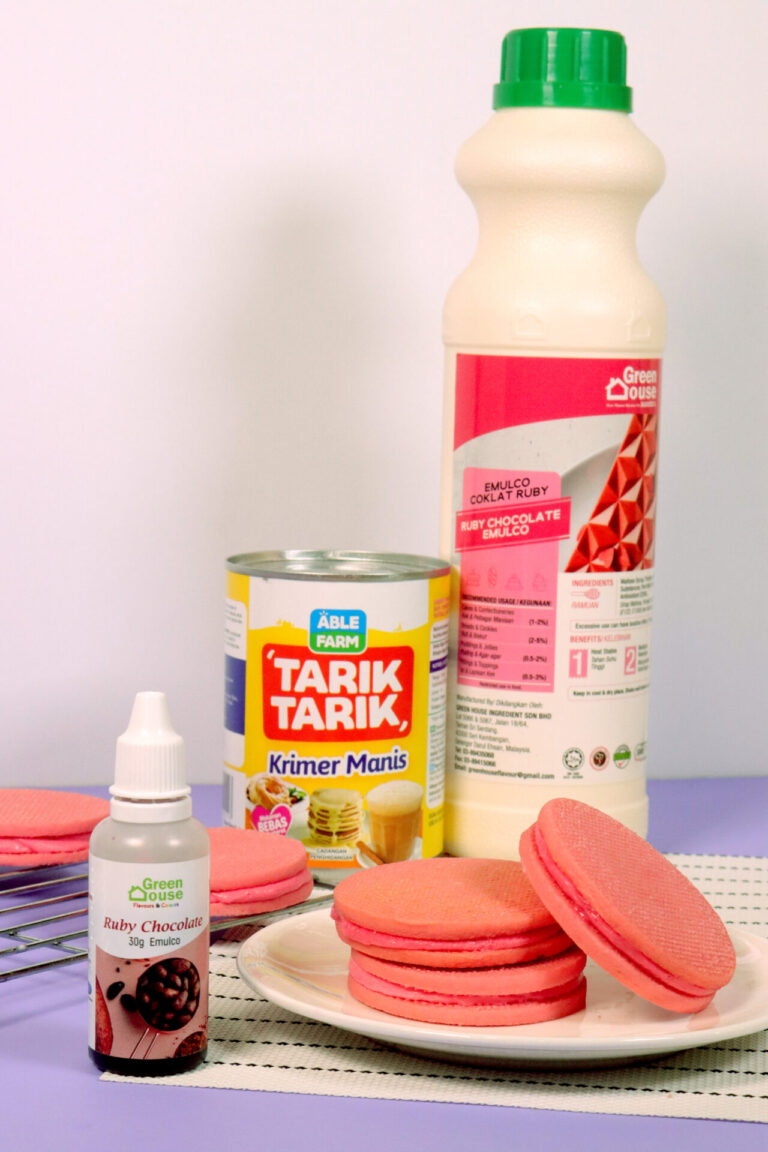 Combining Green House Ruby Chocolate Emulco Flavour with Able Farm Condensed Milk, our pastry chef has created Sand Cookies using both products. If you want to learn how to make these cookies from scratch. Check out our Youtube channel by clicking the following link!
Green House Flavours & Colours are honored to be one of the first company brands that  initiate a collaboration between Malaysia F&B (Food & Beverages) companies. Our objective is to create a unity relationship within the B2B (business to business) industries and also to diversify Malaysia food, beverages and dessert trends not only for industries but also for end users. We look forward to cooperating with many other F&B brands! Let us know, if you are interested to join and be the next collaboration members! Meanwhile, follow Green House social media platform to get the latest update of our recent activities!
Website: https://greenhouseflavour.com/
Facebook: https://www.facebook.com/greenhouseflavours
Youtube: https://www.youtube.com/c/GreenHouseFlavoursColours