Green House x Longson: The Halal Sauce Manufacturer
Green House Ingredient Sdn Bhd is established for more than 20 years and has been providing its food flavouring solutions to Malaysia and 15 other countries. We are known as the leader in Malaysia Baking Industry & also Top 4 in Malaysia Food Industry. Green House Flavour provide wide range of selections! (100+ Emulco flavours) and most importantly, offers customization of Emulcos. As a flavouring & colouring manufacturer, Green House Flavour attains HALAL, HACCP, MESTI & is ranked as a 4-star SME CORP. We are also awarded by the Golden Bull Outstanding SME Award, STAR & Sin Chew daily press.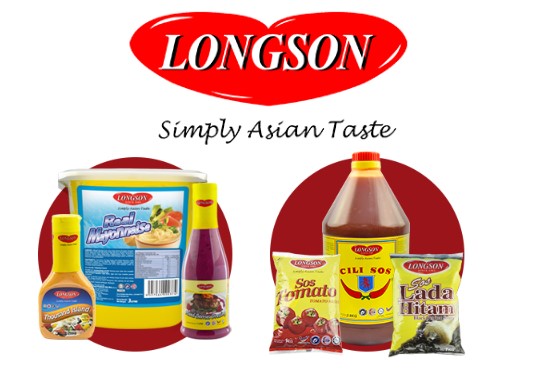 To start off the year 2022, Green House has invited Longson to be our collaboration brand for this month! Longson Food Products Sdn Bhd or well known as Longson has been established since 1982 and their expertise is in producing sauces, mayonnaise, salad dressings and breadcrumbs. Their product has been recognized by Jakim as a Halal sauce manufacturer. Apart from Halal certification, they also practice HACCP and FSSC 22000. 
In comparison with other brands, Longson claims their product specialty is high quality with reasonable prices. Based on their market survey, Longson understands their customer needs and wants. Therefore, they are able to produce products that fulfill their market needs. Some examples of Longson best selling products are Chili Sauce, Tomato Sauce, Black Pepper Sauce, Cheese Sauce, Mayonnaise and so much more. Their products are available to purchase at local supermarkets such as Giant, Lotus's, Aeon Big & Cold Storage.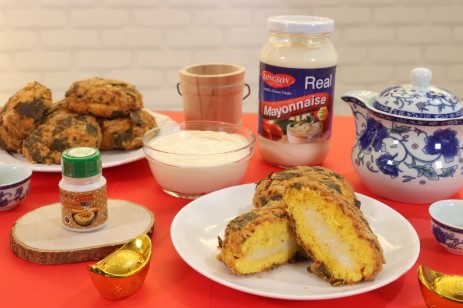 In conjunction with Chinese New Year, our chef has created a special dessert menu called Golden Fortune. It is a Salted Egg sponge cake, sandwich with chewy mochi in the center and coated with chicken floss seaweed mixture. In this recipe, we have used Green House Salted Egg emulco and Longson Real Mayonnaise. Want to know how we apply it to dessert? Watch the full tutorial at Green House Youtube channel.
Green House Flavours & Colours are honored to be one of the first company brands that  initiate a collaboration between Malaysia F&B (Food & Beverages) companies. Our objective is to create a unity relationship within the B2B (business to business) industries and also to diversify Malaysia food, beverages and dessert trends not only for industries but also for end users. We look forward to cooperating with many other F&B brands! Let us know, if you are interested to join and be the next collaboration members! Meanwhile, follow Green House social media platform to get the latest update of our recent activities!
Website: https://greenhouseflavour.com/
Facebook: https://www.facebook.com/greenhouseflavours
Youtube: https://www.youtube.com/c/GreenHouseFlavoursColours