Green House x Rasaku: "Rasa Yang Ku Rindu"
Green House Ingredient Sdn Bhd is established for more than 20 years and has been providing its food flavouring solutions to Malaysia and 15 other countries. We are known as the leader in Malaysia Baking Industry & also Top 4 in Malaysia Food Industry. Green House Flavour provide wide range of selections! (100+ Emulco flavours) and most importantly, offers customization of Emulcos. As a flavouring & colouring manufacturer, Green House Flavour attains HALAL, HACCP, MESTI & is ranked as a 4-star SME CORP. We are also awarded by the Golden Bull Outstanding SME Award, STAR & Sin Chew daily press.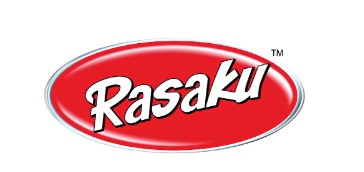 A household necessities brand offers a variety of kitchen ingredients, Rasaku – a brand that has been established since 1994 in Malaysia. Comes with a tagline "Rasa yang ku rindu" that translates from Malay words meaning "the flavour that I miss" explains the importance of cooking ingredients into one recipe. Their product range includes a variety of coconut based products such as coconut milk, cream, cream powder, toasted coconut paste (kerisik), low fat desiccated coconut, coconut water, coconut juice, organic virgin coconut oil, and coconut cooking oil. Apart from that, Rasaku also carries other products such as whole corn kernel, cream corn kernel, light soy sauce, thick soy sauce, oyster sauce and so much more.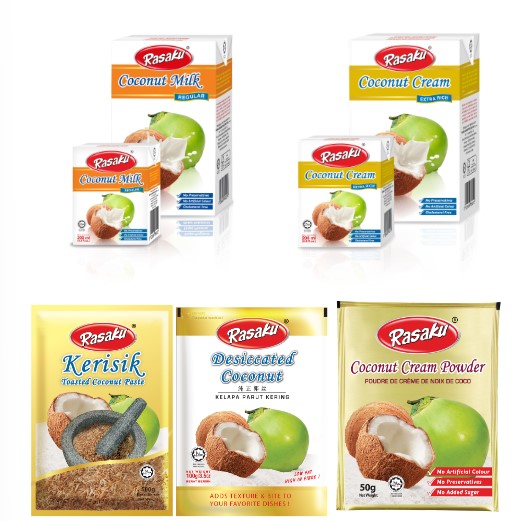 We have learnt so much from their company profile and look forward to more collaboration in the future. In line with Ramadan month, Green House has proposed Rasaku to create a menu suitable for break fast which is Badak Berendam dessert. This recipe uses Rasaku Santan Kelapa Asli pairing with Green House Pandan Coconut Emulco and Rose Emulco. Check out the following video for a full video recipe tutorial!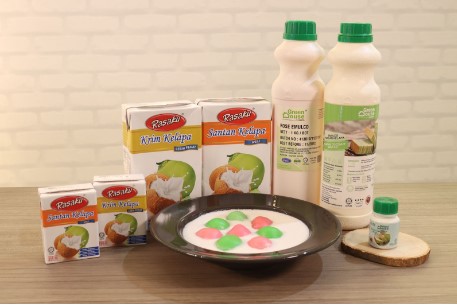 Badak Berendam using Rasaku Santan Kelapa Asli pairing with Green House Pandan Coconut Emulco & Rose Emulco
Green House Flavours & Colours are honored to be one of the first company brands that  initiate a collaboration between Malaysia F&B (Food & Beverages) companies. Our objective is to create a unity relationship within the B2B (business to business) industries and also to diversify Malaysia food, beverages and dessert trends not only for industries but also for end users. We look forward to cooperating with many other F&B brands! Let us know, if you are interested to join and be the next collaboration members! Meanwhile, follow Green House social media platform to get the latest update of our recent activities!
Website: https://greenhouseflavour.com/
Facebook: https://www.facebook.com/greenhouseflavours
Youtube: https://www.youtube.com/c/GreenHouseFlavoursColours