How to BAKE a HEALTHY cake
Green House Ingredient Sdn Bhd is established for more than 18 years and has been providing its food flavouring solutions to Malaysia and 15 other countries. We are known as the Top 1 leader in the Baking Industry & also Top 4 in the Food Industry. Green House Flavour provide wide range of selections! (100+ Emulco flavours) and most importantly, offers customization of Emulcos. As a flavouring & colouring manufacturer, Green House Flavour attains HALAL, HACCP, MESTI & is ranked as a 4-star SME CORP. We are also awarded by STAR & Sin Chew daily press.
As we are living in this ultimate challenge that is brought by the Covid-19 pandemic, we believe that the demands from numerous people have been slowly shifting towards the trend of healthier choices of food. In fact, they are being more alert towards the food they would be consuming & the nutrition that the food itself may provide to them and their family. Christophe Lequet, a Senior Application Specialist for Bakery highlighted, "Producers are looking for novelty – something their competitors don't have up on their sleeves, a special ingredient for instance. However, they could also focus more towards the unhealthy ingredients that may bring harm towards people.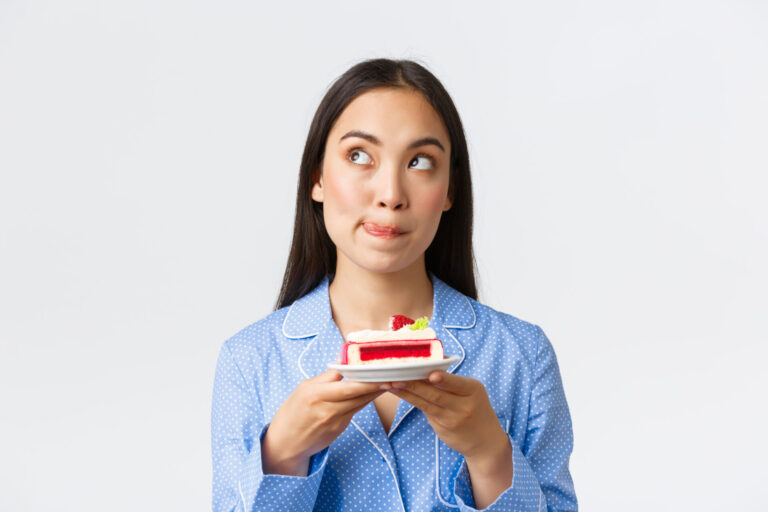 For example, unsaturated fat. Cakes are commonly based on margarine, butter etc. Hence, making them high in saturated fat and also fatty acids. It is extremely important to reduce the amount of using saturated fat ingredient for baking as they bring a huge impact towards health issues such as heightening your cholesterol levels and the risk of heart disease. According to Green House Flavour's pastry chef, if you are to bake a healthy cake, you may replace margarines with corn oil, plant-based oil that provides heart-healthy compounds such as vitamin E, linoleic acid, and phytosterols. In fact, they lower your risk of heart disease.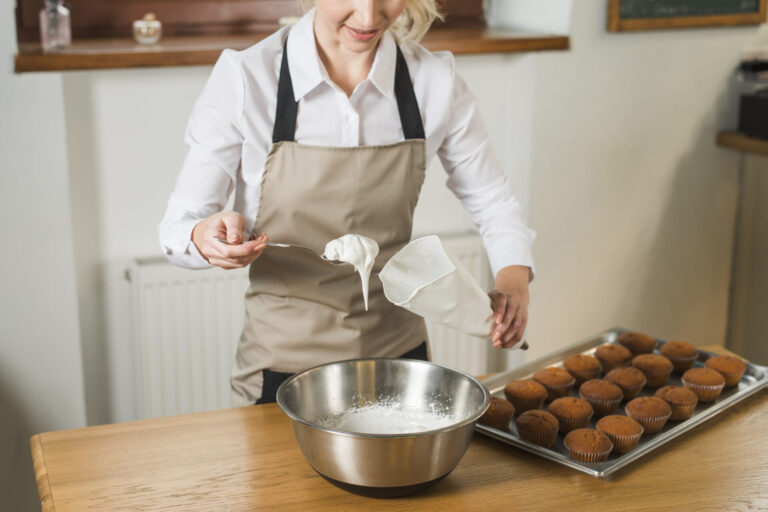 On the other hand, if you are using dairy cream commonly for your baking, you may try replacing them with custard cream. Long-term usage of dairy cream may also cause heart failure, type 2 diabetes or Alzheimer's disease. Nevertheless, custard cream is known to be a good source protein provider and contains calcium which is good for our bones. For your information, they can be used in either hot or cold bakery specialties.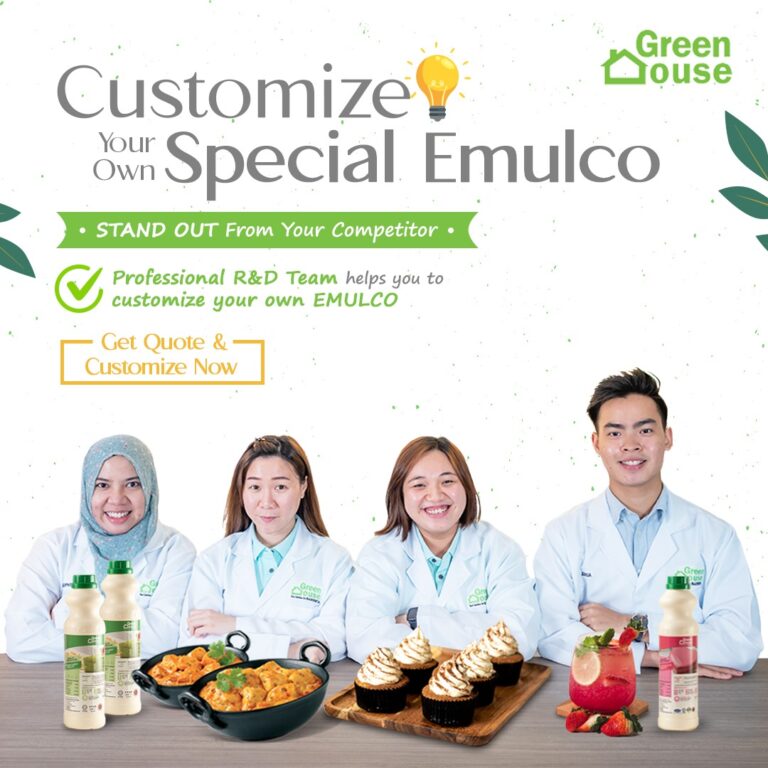 We all know that getting the knowledge itself is not enough, the next best thing you need is most probably a recipe and fret not because Green House flavour is there to save the day! As a matter of fact, innovation and creativity have always been the key for Green House Flavour in regards of producing something WOW and BOMBASTIC! Green House Flavour has an in-house pastry chef that could solve your problems by creating a recipe according to your demand. Green House Flavour who is known to be the Asia Emulco Expert also provides one and only food flavouring and colouring solutions to all food industries!
If you are interested to know more, don't wait and hit us up by sending us your enquiries!