International Exhibitions That Would Boost Your Food Business To The Next Level.

Food and Hotel Asia is a biennial trade show takes place in Singapore and this would be one of the most prominent mega trade show for the food and hospitality industry. FHA has grown tremendously in the past 40 years and earned itself a reputation as the most comprehensive premier international food and hospitality trade show in the region.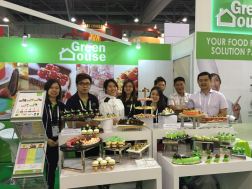 Green House Ingredient will be participating in FHA 2018 in April, as we captured many quality buyers and business partners during the exhibition. There are 6 specialized sectors and with Green House's emphasis on bakery and pastry, we are able to target potential clients who focuses on the bakery sectors, just like what we are specialized in.
2. THAIFEX – World of Food Asia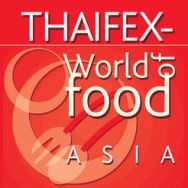 For South East Asia Countries, THAIFEX would be the food trade show that you should never miss! It's an international trade exhibition for food & beverage, food technology and retail & franchise in Asia, in another word, it covers all aspects and areas of the food and hospitality industry. THAIFEX has 11 trade shows in one, and one of the highlights would be that this exhibition also synergize the collaboration between private and public sector in delivering high quality and diverse international food exhibition.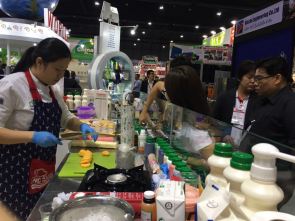 Green House Ingredient has never missed the event since 2015, as we began our accord with NC Bakery Equipment Pte. Ltd. In short, our reputation has grown exponentially with our participation in this exhibition. Besides that, we noticed great liking by the South East Asian market, thus this has contributed substantially to our business.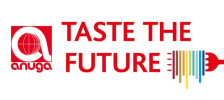 Never ever miss the WORLD LARGEST FOOD FAIR! This gigantic food fair marks the industry's most crucial meeting point that combines all spectacular food trends around the globe. There are 10 separate trade shows combined in this food fair, packed with informative seminars, programmes with the largest population of exhibitors and visitors, this is no doubt, the number one food event.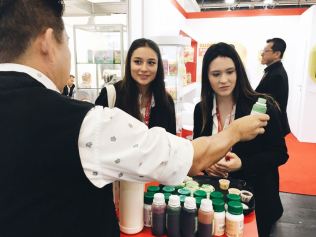 Green House Ingredient was fortunate enough to be chosen as one of the participator to attend this grand food fair with MATRADE in 2017 at Cologne, Germany. The exhibition is remarkable as we were being introduced to vast international markets with potential buyers from around the world. Our product stood a chance to be tasted by international buyers who have shown great interest on Green House's products, and we has successfully had our first done deal in the Europe, to sell our products in the UK.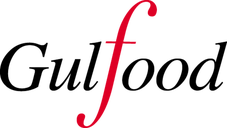 Gulfood takes place in Dubai, UAE every year around February and this exhibition usually targets the Middle Eastern countries. Gulfood exhibitions includes around 185 countries to participate in the exhibition, and based on the past records, near to 90% of the exhibitors have rated that the exhibition is an essential for food business to gain mass exposures.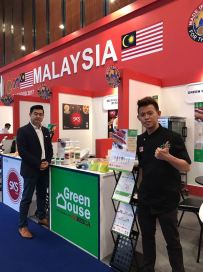 Green House Ingredient has participated in Gulfood 2016 & 2017 and many business relationships have blossomed since then. With the high demand of Halal products within the Middle Eastern countries, food products that are certified Halal are plays an extremely valuable role and the chances of hooking a business will be increased.