Kek Lapis – Underrated Traditional Dessert That Should Not Be Forgotten.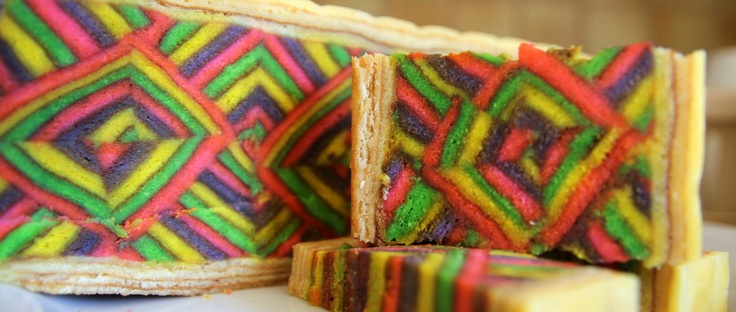 Malaysia has bountiful of desserts that comes from different cultural backgrounds. Despite having all Japanese, Korean or Western desserts, what are some local desserts that we are proud of? It's definitely the Sarawak Kek Lapis.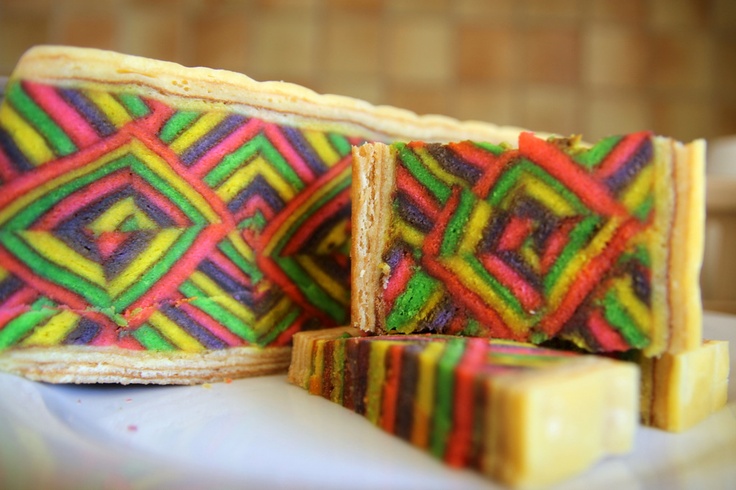 Kek Lapis, literally means "layered cake" in Bahasa Malaysia, is a traditional cake from Sarawak, Malaysia. The cake itself exists as an exquisite piece of art make by talented cake artists, living among the ordinaries. In Sarawak, Kek Lapis is baked and served on religious or cultural celebrations such as Eid al-Fitr (End of Ramadhan), Christmas Day, Deepavali, birthdays and weddings.
The famous kek lapis from Sarawak originally comes from Malaysia's neighbour – Indonesia. In Indonesia, the layer cake is named Lapis Legit. In the history, the Betawi people came to Sarawak and has passed down the artistry to the locals. Kek lapis was later being innovated by the Sarawak people with new ingredients, flavours and colour to get what it is being called the Sarawak Kek Lapis now. The Sarawak layer cake evolved over decades and adapted new motif and patterns inspired by the Western cake-making cultures.
This is how a traditional kek lapis looks like :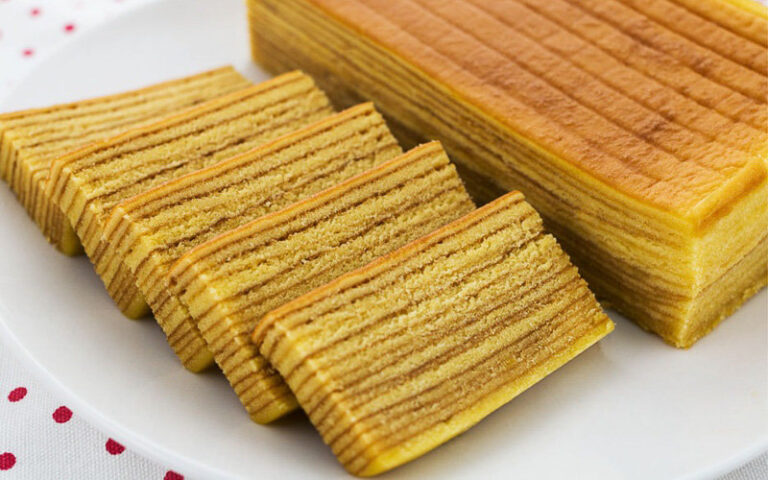 And this is how modern kek lapis look like: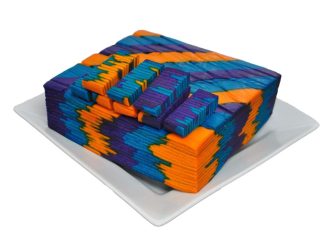 Image By : Kek Lapis Firdauz
The ingredients of kek lapis are rather simple which includes oil, milk, sugar, eggs beaten till well incorporated with air, and mix with flour. Some bakers add in Vanilla Flavour Powder to enhance the flavour and aroma. The batter will later be divided into two, where each will be coloured and flavoured differently. The cake is being baked layer by layer by pouring a thin layer of better into the cake mould and as soon as the layer is baked, another thin layer will be poured on top with the other coloured batter.
How to make Sarawak Layer Cake (VIDEO) :
Since the basic recipes are plain, the cake can be easily jazz up by adding different ingredients to get different variations of cakes. Flavours like Pandan, Vanilla, Chocolate are the common ones, but more revolutionary flavours like red velvet, cookies & cream, and Tutti Fruitti have emerged as customers look for new experiences.
Green House Ingredient's Emulco work perfectly with basic cakes like the kek lapis. The layers can be flavoured easily with the Emulcos by adding 2% to the weight of the batter. The convenience allow the baker to be creative in layering different flavours into one cake. For instance, we can have mango, strawberry, blueberry and vanilla flavoured cake layers sandwiched together, by dividing the batters into 4 portions and add in respective Emulco. Green House Emulcos also contain emulsifiers that keeps the cakes moist and fluffy, ensuring the cake is at its best texture for a longer period.
Reference :
https://en.wikipedia.org/wiki/Sarawak_layer_cake