"Natural Flavour, a new immune consumption?"
A great disruption was caused by the infamous pandemic towards consumer's demand of synthetic flavour shifting swiftly to demanding natural flavour after recognizing the significance of health benefits and immunity.
Our partnering country, the United Kingdom (UK) has possessed the largest manufacturing sector in terms of food and drink industries, with the employment rate greater than 430,000 people and generating a turnover of over 105 billion pounds. According to new food magazine, UK flavour industry represents a significant role in food and beverages productions. Hence, it is major to attain suitable expertise with required skills sets and knowledge to keep this dynamic industry to further succession.
However, how does this ever-green sector grow consistently for the past few years? Flavour is the thing. In UK, there are various types of business operating within i.e. large, global brands and SMEs. These businesses provide a wide range of career development. Why so? The innovation of flavours speaks it all. As a matter of fact, 10% of this specific industry is utilized in the R&D department. To acquire such results, they provide apprenticeships/ internships, training courses and other fundings to cultivate more talents.
LIkewise in the Western Europe, demand of natural flavouring solutions increases 7.5% year-on-year, mentioned by foodnavigator.com. As a result, the definition of natural flavours have broadened, and food flavours manufacturers require advanced equipment of technologies to produce these demanded flavours. Hence, increases the cost and expenses of production. Nonetheless, this is a risk for a growing potential to be taken. For instance, people are using natural flavours to induce beverages as well, providing nutritions and vitamins.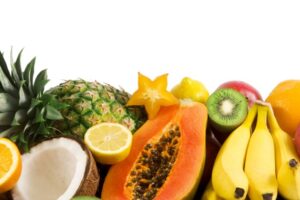 For illustration purposes. Photo credits to beveragedaily.com
Moving forward in the next 3 years, Green House Ingredient has drafted a concise plan, to coordinate fund preparations, for the purpose of developing a better performance of R&D department in terms of allocating significant resources, to convert synthetical flavours into natural flavours. This plan is determined as a big-budgeted plan, as we all know it is not easy to fund for this project, natural flavours require costly resources and huge amount of time is mandatorily needed in order to convert synthetical flavours to natural. 
Nevertheless, your patience is deeply appreciated within our hearts, in order for us to provide you a better, nutrition-oriental flavour in the future!