"The Beginning of Green House Ingredient"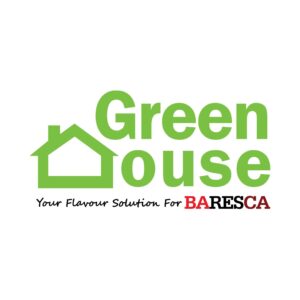 Do you know how we started providing flavours and colouring? Back in the 19th century, while Malaysia was conquered by the Westerners, the culture of bakeries & pastries was brought into this amazing country. The history indicates that the cultures of bakeries & pastries make a huge impact towards the Malaysians. As of today, most Malaysians are already familiar with the terms of "cake", "pies"or "pastries" other than "kuih", our well-known dessert in this mother country.
As time flies by, the appetite of people has started to change, flavours have taken into command when it comes to the demand of food. People are craving for better outcomes when it comes to the term of food. Slowly, well-known franchises like McD, Subway, KFC have made a move to expand themselves into the bakery industry.
It was then, Mr Michael, the founder of Green House Ingredient discovered Emulco, a food ingredient that consists of 3 typical elements i.e. colouring, flavouring and emulsifier and has become a signature of the company ever since 2003.
Green House Ingredient was recognized by SME Corp as a 4 stars Achiever company and managed to achieve Malaysia Brand recognition in 2012. Likewise, they achieved The Star Outstanding Business Award (SOBA) and Business Excellence Award by Sin Chew. Mr. Michael believed that the food industry is an evergreen business and up until recently, Green House Ingredient has been growing enormously and has been supplying its flavouring and colouring ingredients to more than 15 countries within South East Asia!
So what keeps the business running successfully and where does all these ideas come from? It is known that Mr Michael has a unique belief, that is to provide a solid platform where younger generations could take control while dealing with bigger decisions. "They are the people we seek to hire as they are what we called as a '24/7 idea generator'." he said.
Green House Ingredient provides 3 main categories of product i.e. flavorings, colourings and quick gel also known as emulsifier cake gel and we will be talking about it in the next article. Therefore, stay tuned for the next wordpress!