Tips to bake using an air fryer!
Green House Ingredient Sdn Bhd is established for more than 18 years and has been providing its food flavouring solutions to Malaysia and 15 other countries. We are known as the Top 1 leader in the Baking Industry & also Top 4 in the Food Industry. Green House Flavour provide wide range of selections! (100+ Emulco flavours) and most importantly, offers customization of Emulcos. As a flavouring & colouring manufacturer, Green House Flavour attains HALAL, HACCP, MESTI & is ranked as a 4-star SME CORP. We are also awarded by the Golden Bull Outstanding SME Award, STAR & Sin Chew daily press.
Ever since Pandemic started, the usage trends for air fryers have been booming! This is due to people has stuck for so long in their home and started to become more creative in presenting and preparing food in more creative way. Plus, what's more important is that it is considered to be a healthier meal due to the omittance of oil inside the cooking method itself. However, that is not the main topic we will discuss for today.
This time around we would like to share tips on how to bake using an air fryer. Yes, you can bake using an air fryer as well! Sounds fun right? You may simply Google and there will be numerous recipe that you may try to bake using air fryer. But as easy and simple as it sounds, don't take it for granted as you might fail on your first attempt. This is because, how air fryer works is slightly different compared to oven. Hence there's a few crucial points you need to take into account.
1. The temperature setting.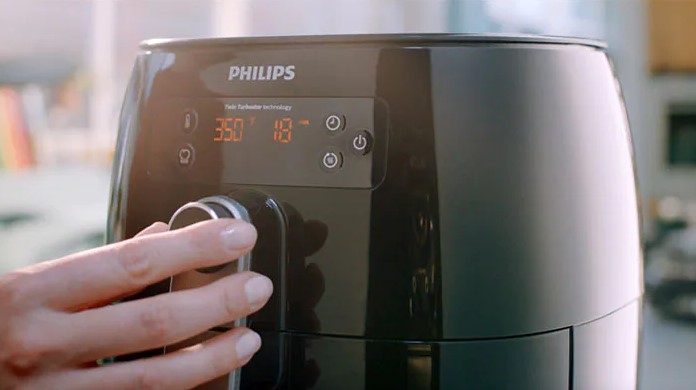 Depends on your bake recipe, it is best to reduce the suggested baking temperature to 25°F/14°C lower. This is due to the hot air inside circulates more quicker compared to convection oven. This will make the surface of the food became crunchy. No worries, if you are struggling with calculations, simply use Air Fryer Calculator for hassle free mathematics. All you have to do, key in the necessary information and you are ready to go!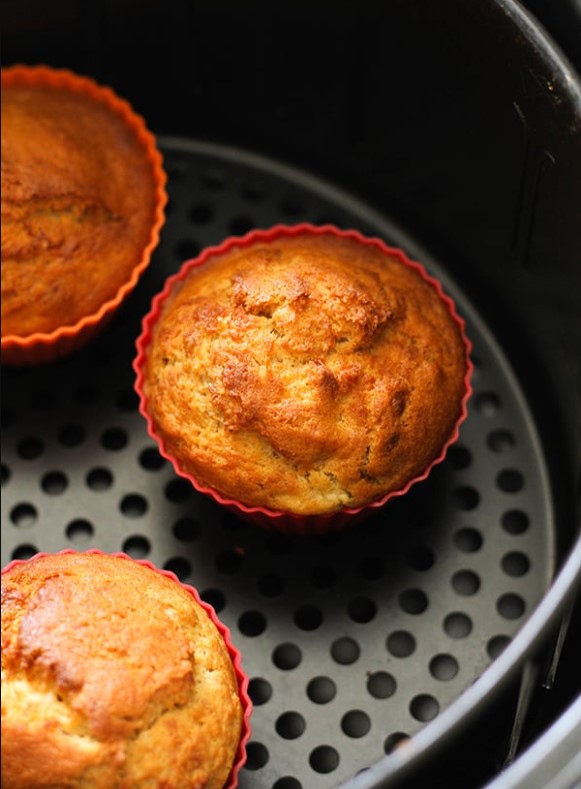 As explained earlier, since the hot air inside of the air fryer circulate faster hence the amount of baking time also need to be consider. This is to avoid your baking goods from becoming too dry, burnt, and etc. So how long it shall need to be reduced? It is recommended to reduced the baking time amount down to 20% from the original recipe. For example, if the original recipe calls for 30 minutes baking time, you may reduce it to 24 minutes. However, it is best to keep an eye out 10 minutes before the baking time ends. To make sure your baked good come out well.
3. Preheat before start baking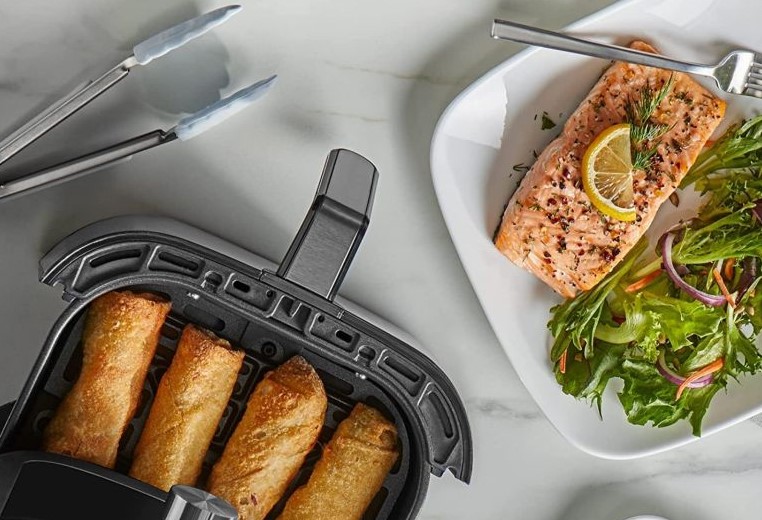 Similarly, as convection oven, it is best to preheat your air fryer before you bake. This action will allow your air fryer to reach the optimum temperature. Hence the final outcome become more nicer and even in colour. Preheating air fryer, not only applies on baking but it works for cooking as well! Not only it cooks evenly, but also able to avoid undercook/underbake your food.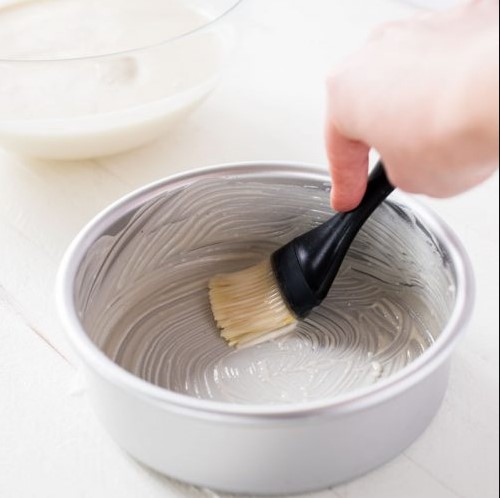 Although air fryer can work without an oil, but to get a nice yet delicious dessert, you can never skip the fat whether it is an oil or butter! This fat usually helps to avoid from sticking to the cake pan. On top of that, butter usually will contribute to add flavour too. So never skip from greasing your cake mould or else your cake might turn out dry and stuck in the mould.