We're On Our Way To One of the Greatest Food Trade Show in Singapore!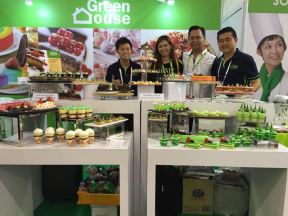 Time flies, and one of the most anticipated food trade show is happening in less than two weeks' time! This year, the Food and Hotel Asia (FHA) trade show will take place in two locations for this one Mega Show, commencing on 24th April to 27th April 2018, in Suntec Singapore & Singapore Expo, welcoming the guests from 9am – 6pm daily.
It will be Green House's second participation in FHA this time and from the experiences we have gained through various international exhibition, we are assured that the Food & Hotel Asia (FHA) exhibition is indeed a great opportunity for international exposures and business opportunities!
A mega tradeshow synonymous with the food and hospitality industry in Asia and beyond, Food & HotelAsia (FHA) showcased innovative food ingredients, Halal food and beverages, speciality coffee equipment and accessories, unique tea blends, the latest bakery equipment, the most stylish of tableware and furnishing, to disruptive technology for backend foodservice or for frontend guest experiences and many more, FHA caters to your every business needs!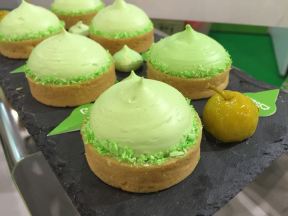 Green House Ingredient with its 15 years expertise in producing top quality bakery ingredients – Food Flavour & Emulco are definitely worth to be showcased at an international level as we have been successfully penetrated more than 10 countries since 2003, our first export shipment to Vietnam. We proudly highlight our infamous best sellers including Pandan, Pandan Coconut, Coffee and Chocolate Emulcos as well as Vanilla Flavour Powder which have been a preferred food flavour among the bakery industry, cafes and restaurants in their daily pastry productions.
FHA has grown tremendously in tandem with Asia's food and hospitality industry, and has earned itself a reputation as the most comprehensive premier international food and hospitality trade show in the region. To be on par with the latest food trends, specifically in the food flavour sector, Green House has been continuously conduct research & development to innovate new, fresh and up-to-date flavours.
For a little teaser, Green House Ingredient is working on combining sweet and savoury flavours in pastries. We have conducted a sample tasting during our roadshow in FHM 2017 held in Kuala Lumpur, Malaysia, and the feedbacks were exceptional! So, don't miss out your chance to experience the WOW factor to spice up your pastries!
We will be bringing our latest creations of food flavours and emulcos together with us in FHA 2018, so don't forget to drop by our booth to get the trending tastes.
Do visit us at booth 5M-1-01 to get a taste of our amazing products!