"Yes Coffee, No Caffeine"
Some people say, "Too much of something often turns things from good to bad", I say this statement could probably apply in caffeine. But why?
Caffeine can be found from seeds or leaves of tea plants of coffee and is also defined as a psychoactive drug that occurs naturally from coffee. High dosage of caffeine may cause anxiety over people, as well as other sickness like agitation, sleeping problems, tremors etc.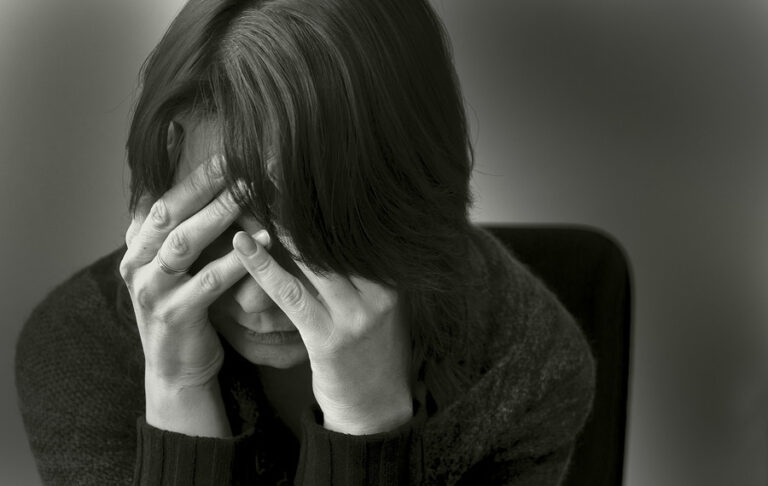 https://www.health.harvard.edu/mind-and-mood/six-common-depression-types
However, with all these problems being identified, people who have taken large amounts of caffeine or coffee lovers who are addicted towards coffee can't stop themselves from having coffee as a booster for work, for education, or maybe for some chill time with friends. Hence, we are suggesting a few ideas to you of "coffee-related" drinks that might come in handy if you are considering taking coffee instead of caffeine.
Chicory Coffee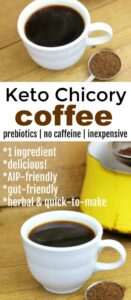 Chicory coffee is a coffee-like beverage that is made using chicory plants that undergoes roasted, ground and brewed. Although it tastes similar to coffee, it is often being described as a bit woody and nutty by other consumers. Chicory roots have been cultivated ever since ancient Egypt, and was once again discovered during the 19th century in France, while there's a massive shortage of coffee and it became a replacement for coffee during that period of time.
Barley Coffee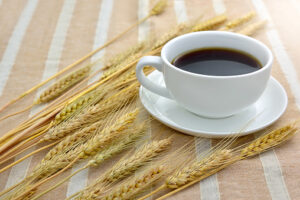 Very similar to Chicory coffee, it is made through the process of roasting & ground Cereal, Barley before brewing them into a proper, gentle cup of coffee. This fusion was discovered during the Second World War when traditional coffee has conquered most of the population in the market. Until today, it has become one of the most well-known products that is favored by people not only because of its affordable price but also for the numerous health benefits it provides.
Superlatte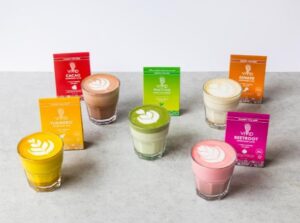 For illustration purpose only. Photo credits to https://www.thegrocer.co.uk/new-product-development/vivid-matcha-adds-powdered-superlatte-drinks-range/570764.article
What is Superlatte? Does it contain caffeine because it has the word "latte"? It is a mixed drink that is made from plant milk (Such as almond, coconut, oat, rice) blended with different kinds of fruits, vegetables and spices that gives it an extra fragrant smell. If you can't take bitterish drink, by adding a spoonful of honey or agave syrup, it will sweeten the taste.
Decaf Coffee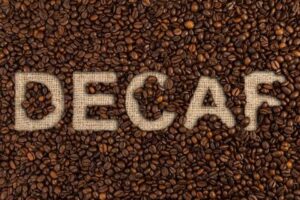 Lastly, for those who just started to quit taking caffeine, you may try the decaf coffee that almost 97% of caffeine itself is removed from your cup of coffee. In addition, this cup of Decaf Coffee make let consumers become more pleasing, especially those who are extremely sensitive to the bitter taste it gives and the smell of regular taste.
Out of all 4 beverages, which one suits you the most? We hope this will lead you to the right direction on taking less caffeine while enjoying coffee to the fullest!