Hokkaido Durian Cheese Tart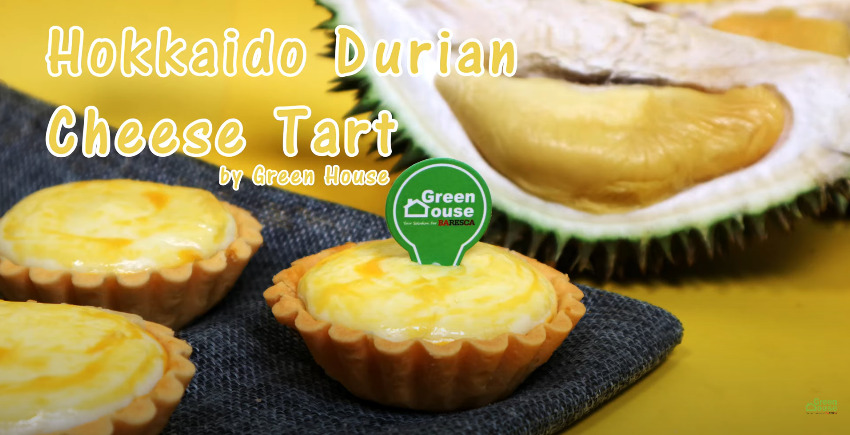 Tart Shell
50gm Unsalted Butter
25gm Icing Sugar
7gm Eggs
75gm Cake Flour
1gm GH Vanilla Flavour Powder
Durian Cheese Filling
150gm Cream Cheese
35gm Caster Sugar
15gm Milk
60gm Whipping Cream
1nos Egg Yolk
2gm Corn Flour
4gm GH Durian Emulco
Tart Shell
1. Mix unsalted butter and icing sugar together until mixed well.
2. Add in eggs and cake flour, and GH Vanilla Flavour Powder, mix until well combined.
3. Wrap the tart dough with plastic wrapping and chill the dough for 30 minutes.
4. After the tart dough is chilled, flatten it and cut the dough. Then, put the tart dough into a tart mould.
5. And bake at 180°C for 10 minutes.
Durian Cheese Filling
1. Double boil cream cheese and caster sugar over the pot and mix until it becomes smooth. Then, add in milk, whipping cream and corn flour and mix it well.
2. Mix in GH Durian Emulco, mix until well combined.
3. Add the filling into the tart and freeze it for 30 minutes.
4. Once it is frozen, brush egg yolk on top of the filling. And bake at 220°C for top and at 150°C for bottom for 8 minutes. Serve on the plate, you're ready to eat.