Pandan Coconut Emulco - 1kg: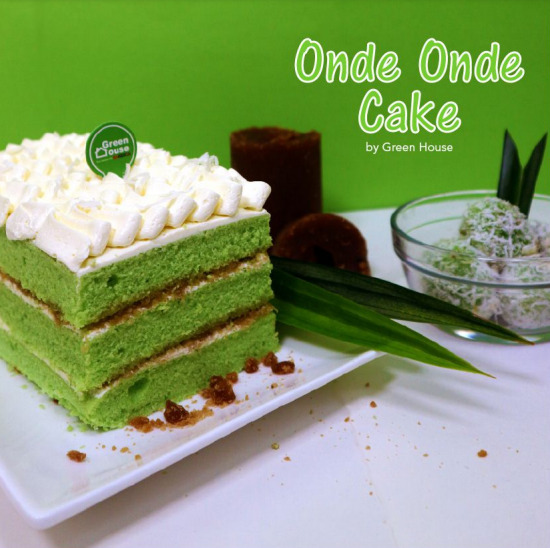 Pandan Coconut Sponge Cake
114gm Unsalted Butter
100gm Caster Sugar
2gm Salt
2nos Eggs
195gm Cake Flour
7gm Baking Powder
150gm Milk
13gm GH Pandan Coconut Emulco
Buttercream
50gm Egg White
68gm Caster Sugar
113gm Unsalted Butter
Coconut Filling
50gm Gula Melaka
38gm Water
40gm Fresh Grated Coconut
Pandan Coconut Sponge Cake
1. Mix unsalted butter, sugar and salt together until mixed well.
2. Add in eggs and cake flour, baking powder and milk, mix until well combined.
3. Add in GH Pandan Coconut Emulco respectively.
4. Put baking paper and pour the pandan coconut batter into the mould. Flatten it nicely and bake at 180°C for 15 minutes.
5. After baking, leave it cool aside on baking paper. Then, cut into 3 pieces.
Coconut Filling
1. Add in gula melaka and water together, stir until melted.
2. Add in melted gula melaka with fresh grated coconut, stir until well combined.
Buttercream
1. Double- boil egg white and sugar, beat it till mixed well. Then use the mixer and mix it until fully.
2. Add in unsalted butter and mix well.
3. Place the pandan coconut sponge cake, then spread the buttercream with the coconut filling, layer by layer. Repeat the step till the 3 pieces of pandan coconut sponge cake. Last but not least, make the buttercream as a topping decoration on top of the cake. Serve on the place, you're ready to eat.