Salted Egg Cornflakes Cookies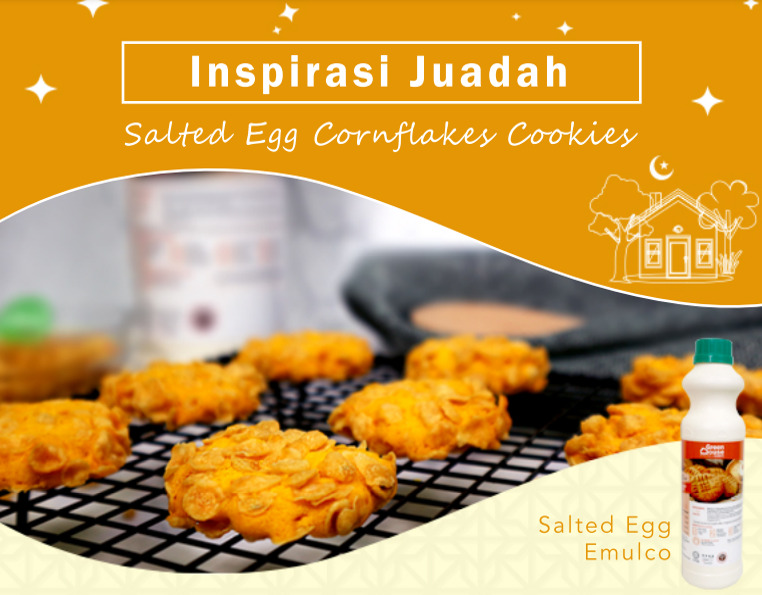 115gm Unsalted Butter
100gm Castor Sugar
3gm Salt
42gm Eggs
145gm Cake Flour
3gm Baking Powder
285gm Mini Cornflakes
16gm GH Salted Egg Emulco
1. Preheat oven at 170◦C. Line up a baking tray with parchment paper. Beat the unsalted butter, sugar and salt till creamy.
2. Add in egg and GH Salted Egg Emulco mix till well combined.
3. Sift in cake flour and baking powder into butter mixture. Mix well.
4. Add in 60 grams of mini cornflakes and mix well. Roll into 5 grams each and coat with the remaining mini cornflake.
5. Place onto the tray and slightly press on the dough. Bake for 12 minutes. Serve well.