Pandan Coconut Emulco - 1kg: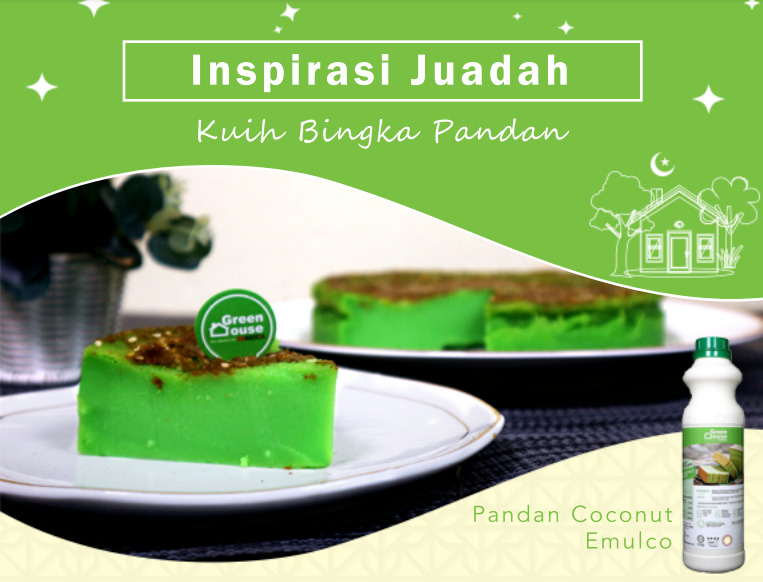 2 nos Eggs
160gm Caster Sugar
20gm Custard Powder
84gm Cake Flour
280gm Water
125gm Condensed Milk
94gm Coconut Milk
38gm Melted Butter
18gm GH Pandan Coconut Emulco
1. Pour egg and caster sugar, stir it well. Next, pour custard powder, cake flour and stir until mixed well.
2. Pour condensed milk, coconut milk, melted butter and GH Pandan Coconut Emulco into water and stir until mixed well.
3. Spray cooking oil onto the prepared mould, pour the batter into the prepared mould and sprinkle the sesame seeds.
4. Bake at 180°C for 60 minutes and cool it down for 30 minutes. Serve into the plate/ container and enjoy!